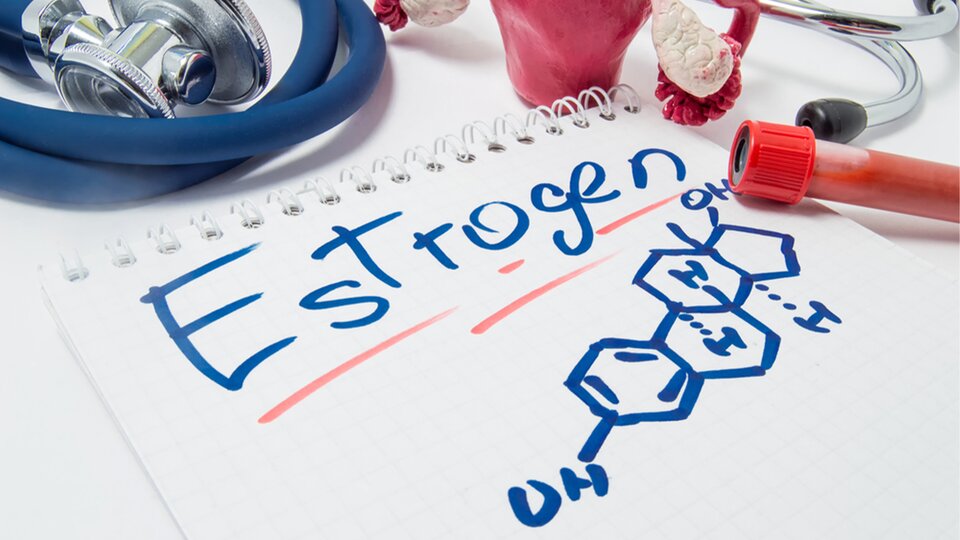 Estrogen is a steroid hormone that can be unbalanced in both men and women through overproduction, increased exposure, or decreased detoxification and excretion. Increased exposure and decreased detoxification are responsible for the vast majority of estrogen imbalances.
In addition to menstrual irregularities in women, typical symptoms of estrogen dominance include the following:
Weight gain, usually around the hips, thighs, and midsection
Fibrocystic breasts in women and gynecomastia (male breasts) in men
Fatigue
Low libido
Mood swings; For example, depression, anxiety, and / or irritability
To maintain healthy estrogen levels in women, or to minimize them in men, it is important to consider the impact stress, liver, and gut health have on estrogen clearance.
Stress and catechol-O-methyltransferase
Catechol-O-methyltransferase, or COMT, is a gene that codes for the enzyme that metabolizes catecholamines, including stress hormones such as norepinephrine and adrenaline (cortisol) and estrogen. The COMT enzyme may work very well in some people who are able to effectively metabolize stress hormones and estrogen, but it may be slower in others.
Stress can come from many sources, including the following:
Emotional stress; For example in family relationships, personal relationships or work relationships
Physical strain; For example through overtraining or not getting enough sleep
The COMT enzyme works like a door. The door can be wide or narrow depending on a variety of factors such as food intake or genetic polymorphisms of the expressed COMT gene. The stress hormones and estrogen need to get through this COMT door to be metabolized or broken down. When your door is tight, it can limit the amount of stress hormones and estrogen that can pass through at the same time. If the stress level is low and the estrogen is balanced, this is most likely not a problem and you may never experience any noticeable symptoms.
However, when one of these is continuously higher than normal, as is the case with estrogen dominance and / or chronic stress, and when the door is indeed narrow, it can affect the other's metabolism. Chronic stress would increase the demand for COMT door panels for cortisol, meaning less estrogen can get through, which can potentially lead to a high-estrogen scenario that is independent of estrogen production in the body. It just happens because the estrogen isn't metabolized properly.
The opposite is also true. In the presence of higher levels of estrogen, more estrogen is likely to take up space, which can slow the metabolism of stress hormones and contribute to symptoms such as anxiety or insomnia.
You can support COMT enzyme function and the metabolism of estrogen and stress hormones by ingesting simple nutrients like taurine and magnesium, as well as adaptogenic herbs like ashwagandha, rhodiola and the various ginsengs. *
progesterone
Stress hormones can also block progesterone receptors. Cortisol is considered an anti-progestin because cortisol and progesterone have very similar molecular structures, with both being able to bind to progesterone receptors.[1,2] The more cortisol binds to progesterone receptors, the fewer receptor sites are available for the docking of progesterone. A woman's body may register this as insufficient progesterone, even with normal progesterone levels.[3]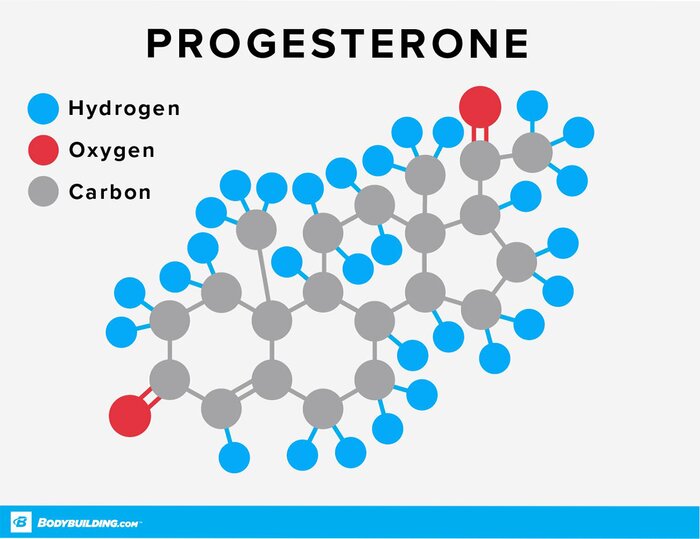 A lower progesterone to estrogen ratio can cause symptoms of estrogen dominance, even with normal estrogen levels.
estrogen
Everyone is exposed to estrogens. Men produce a small amount of estrogen in the testes and adrenal glands, while women produce a larger amount of estrogen in the ovaries and postmenopausal adrenal glands.
Both men and women have higher levels of estrogen when they are high in body fat because fat cells produce estrogen. You can also be exposed to xenoestrogens from environmental sources such as plastics, pesticides, chemicals, and the water supply. Xenoestrogens are foreign estrogens, but have a similar molecular structure to natural estrogen so they can bind to estrogen receptors and cause symptoms. To minimize exposure to xenoestrogens, consider using plastic water bottles, plastic protein shakers, and plastic lids on takeaway coffee mugs, especially when exposed to heat. Use glass or stainless steel options instead. Removing the plastic lids from the removable cups before drinking is another good idea.
Leaky bowel
Chronic exposure can also contribute to intestinal dysbiosis, leading to imbalances between beneficial and less beneficial bacteria in the digestive system. There are several reasons for this:
Reduced secretory IgA antibodies in the intestinal mucosal wall. This is the first line of defense against the immune system. A low sIgA can delay an effective immune response and allow potential invaders to colonize the intestinal wall.
Imbalances in other biochemical pathways such as methylation. This can affect the formation of phospholipids, healthy bile production and the ability of cells to repair.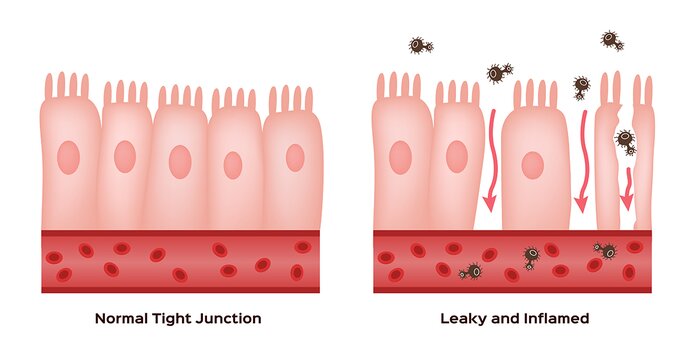 The resulting consequences can include leaky gut, intestinal dysbiosis, overgrowth of small intestinal bacteria, food intolerance, and impaired estrogen detoxification, which can lead to estrogen dominance, weight gain, or both.
Strobe
This brings us to the all-important estrobolom. Many people are familiar with the microbiome, which refers to the accumulation of bacteria in the digestive system (gut microbiome), in the mouth (oral microbiome), and on the skin (skin microbiome). The types of bacteria in all of these areas are not necessarily the same. Some species are more dominant than others in certain areas, while other species are completely absent.
The estroboloma, on the other hand, is a collection of intestinal bacterial genes that metabolize and modulate estrogen in the intestine.[4] It is a very important function of estroboloma because, like all other hormones and neuropeptides, estrogen is designed to be used, metabolized, and then eliminated through urine or feces. They are not supposed to circulate in the human body.
Estrogen detox
Estrogen detox takes place in two main stages:
Stage 1
Estrogen detoxification begins in the liver via CYP450 enzymes and then takes place through processes such as methylation, sulfonation and glucuronidation, in which the estrogen metabolites are bound to other molecules and render them harmless. The COMT enzyme mentioned above is responsible for the methylation of estrogen. The nutrients needed in stage 1 include B vitamins, selenium, taurine, glycine, magnesium and iodine.
Herbs such as rosemary promote normal hormone levels and support the natural metabolism of estrogen, as do broccoli, kale and other cruciferous vegetables. Iodine, a mineral commonly found in algae such as seaweed, also supports natural estrogen metabolism.[5]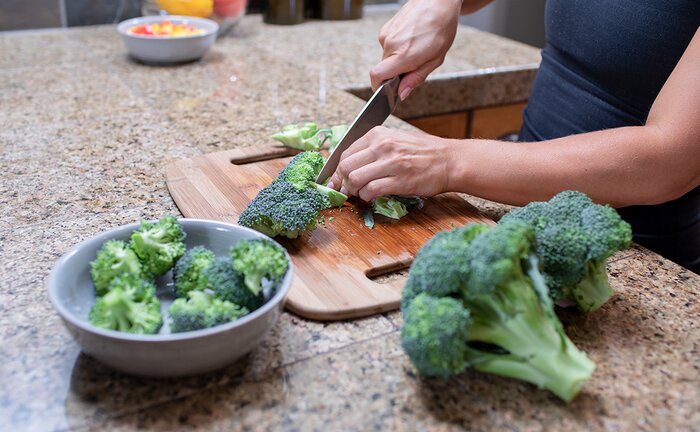 The conjugated estrogen metabolites formed from liver metabolism are then made water-soluble so that they can be excreted in the urine via the kidneys. Alternatively, they can leave the liver through bile, which enters the small intestine in response to fat in food. What happens there largely depends on the estrobolom, which is stage 2.
Level 2
Some types of estroboloma bacteria code for enzymes, such as beta-glucuronidase and beta-glucosidase, that can dissolve estrogen, which is intended to be eliminated through feces. This releases harmful estrogen metabolites so that they can be reabsorbed into the circulation. All of the estrogen that should have left the body is now back in circulation, contributing to symptoms of estrogen dominance.
Some common estrobioloma bacteria that can reverse estrogen detoxification through this mechanism include species such as Clostridium, Citrobacter, Streptococcus, and Klebsiella.[6]
Gut microbial wealth
The microbial richness of the gut is determined by the number of bacterial genes in the digestive system, with a very diverse gut microbiome having increased richness and number of genes. Simply put, the more different types of bacteria you have, the more diverse your gut microbiome and the more bacterial genes there are that can detoxify estrogen. On the other hand, the lower the diversity, the more likely you are to have greater numbers of types of bacteria that contain beta-glucuronidase and beta-glucosidase enzymes, which have the potential to reverse estrogen detoxification.
The intestinal diversity is negatively influenced by the following factors:
Excessive alcohol consumption
Antibiotics (both from food and prescription)
Xenobiotics
Pollutants
Glyphosate exposure from non-organic foods
A low-polyphenol diet low in fruits and vegetables
Dietary polyphenols are found in the peel and skin of many colorful fruits and vegetables, and in some grains such as black rice. Polyphenols have modbiotic properties which rebalance unbalanced gut microflora and increase microbial diversity. Polyphenols can be produced by healthy intestinal bacteria such as Bifidobacterium spp. Be metabolized. Manufacture of the antimicrobial compounds needed to reduce more harmful or opportunistic types of bacteria.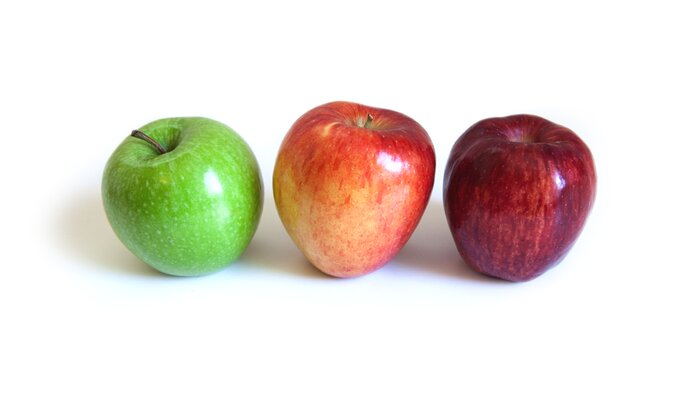 Organic and seasonal sources of polyphenols are ideal because these types of plant foods contain larger amounts of polyphenols.
7 ways to optimize your estrogen detox
To identify the causes of estrogen imbalances, you need to assess the levels of estrogen in the body in terms of production (fat cells), exposure (xenoestrogens), and detoxification (liver, kidneys, and intestines). Whenever possible, make changes by improving your lifestyle, diet, exercise, and alcohol consumption.
Take the following steps to improve your estrogen detox:
Support adrenal function and balance or reduce your stress levels.
Reduce inflammation.
Support healthy kidney and liver function.
Ensure a healthy composition and release of the bile.
Make sure your bowels are moving regularly.
Treat any bowel dysbiosis.
Increase microbial diversity.
References
Karalis, Katia, et al. (1996). Cortisol Blockade of Progesterone: One Possible Molecular Mechanism Involved in Induction of Human Labor. Natural medicine, 2556-60.
Leo, Joyce CL, et al. (2004). Glucocorticoid and mineralocorticoid crosstalk with progesterone receptor to induce focal adhesion and growth inhibition in breast cancer cells. Endocrinology, 145(3), 1314-? 21st
Holesh, Julie E. et al. (2020). Physiology, ovulation. StatPearls Publishing.
Plottel, Claudia S. & Blaser, Martin J. (2011). Microbiome and malignancy. Cell Host Microbe, Jan.(4), 324-? 35.
Stoddard, Frederick R., II, et al. (2008). Iodine alters gene expression in the MCF7 breast cancer cell line: evidence of an anti-estrogenic effect of iodine. International Journal of Medical Sciences, 5(4), 189-1. 96.
Kwa, Maryann et al. (2016). The gut microbiome and estrogen receptor positive female breast cancer. National Cancer Institute Journal, Aug.(8), djw029.
Source link