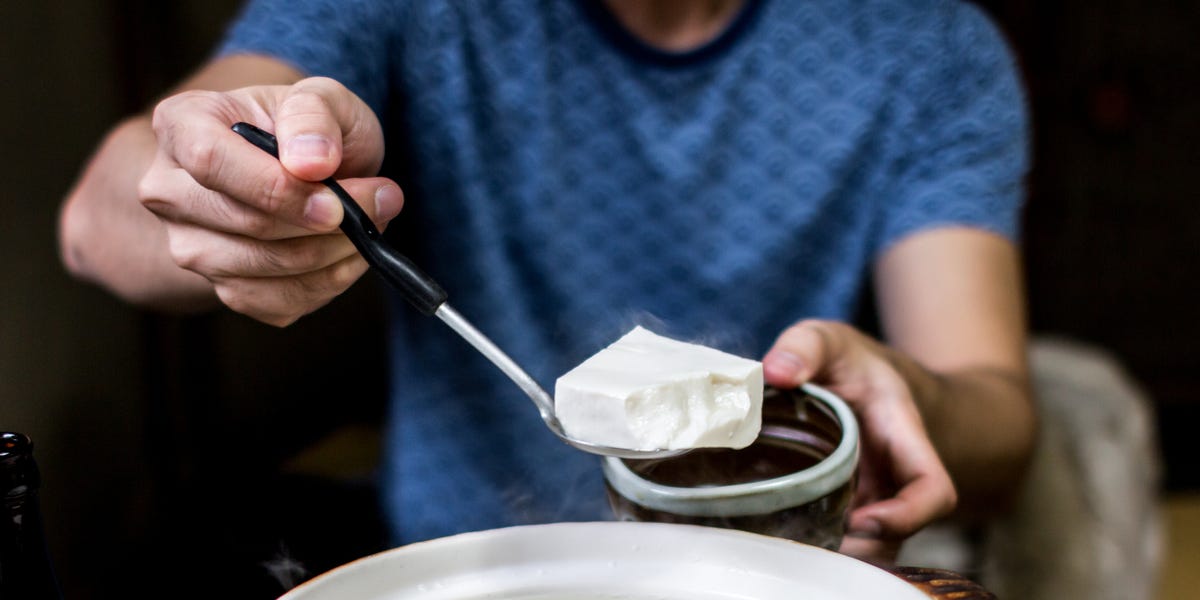 "It's chalky, it's tasteless, what's it about?" Minh Tsai says confidentially, coming up close and almost whispering. "I do not blame you for not having loved it."
That's almost the last thing I'll expect when I stand on Hodo's Soil, Tsai's busy tofu manufacturing facility in Oaklands Camp Circle.
Tsai takes me on a tour in white jacket, hairnet and scrub. I see the high quality soybeans he uses (exclusively from the American Midwest). I experience a process that is almost the same as that of cheese making and that he has ingeniously put into a hybrid operation, partly mechanical, partly practical.
He tells me that Hodo ships around 50,000 pounds of tofu every day, along the way Tsai distributes samples that have been pinched off the assembly line – solid and soft tofu, transformed into nuggets transformed tofu, into tough strips.
At some point, a taste of warm, fresh from the tub tofu dipped into my mouth, he offers some tasting notes Nussig, he says Complex nuttiest, most complex solid tofu I've ever had.
But do I dare to tell him that I do not love him? [19659009] It tastes more like a substitute for something, I say. Tsai nods undauntedly and brings me in the room where he makes Yuba, the thin layer that forms on the soy milk when cooking, similar to the skin that develops on a puddling.
"I call Yuba the starter drug for tofu," says Tsai and cuts with a small knife into one of the rectangular Yuba pans set up in rows, similar to the developing pans in the darkroom of a photographer.
The process produces a tofu product that is denser in proteins (21 grams in 3 ounces versus firm tofu 14). Tsai holds out something that looks like a bunch of chewed, dark-colored chewing gum. The skin, almost halfway between solid and liquid, collapses in his palm.
Go ahead, he says and offers me a taste. The implication is not lost for me: I will let you eat out of my palm.
And he does. The Yuba is not like any tofu I've ever eaten: lush, creamy, more like a bundle of warm, freshly made mozzarella.
Tsai smiles, but has dead eyes and sounds more like a futuristic technology titan than the maker of an old soy product. He says solemnly, "So you've seen what's possible."