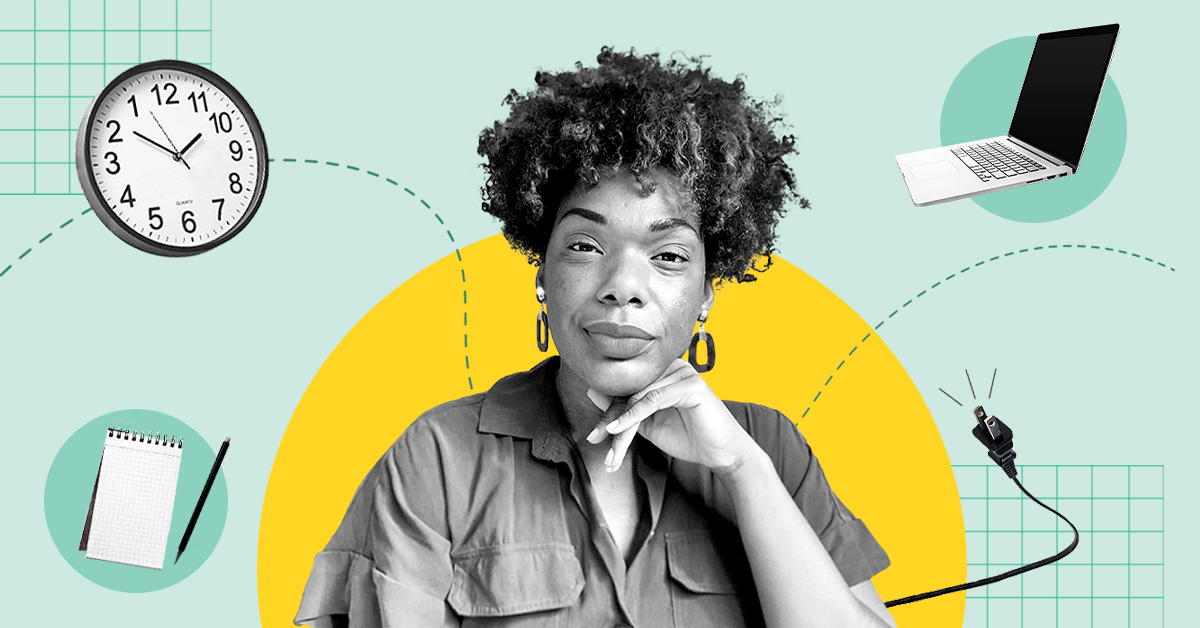 You are here! That said, it's Monday or it feels like one. Don't you worry, Greatist has your back. Subscribe to our newsletter for direct access to Mondays with Minaa, a mental health column created by our resident self-care expert, Minaa.
Hello greatist readers,
Nice Monday! I'm Minaa B. and ICYMI. Mondays are your new self-care days with me (via the Greatist newsletter). Last week I shared how to start a routine to practice work-life boundaries at home. Today I am reviewing your considerations and sharing how you can expand and strengthen your limits.
If you haven̵
7;t answered the four questions from last week, click here. If so, ask yourself: how often have you stuck to your routine? What distracted you the most? Did you find it difficult to do?
Ready to re-center? Let's start.
Are you constantly distracted by constant text messages and phone calls from friends? Your partner or your children? Scrolling social media or watching Netflix? Reduce distractions by tightening your boundaries in small steps.
Any kind of distraction subsides in your time, so for this week I urge you to do the following:
If you are easily distracted by text messages and phone calls, put your phone in a separate room or even set it to Do Not Disturb to avoid annoying text messages + calls.
Are you working from the couch with the flat screen in front of you? Avoid the temptation to watch Netflix by either moving the remote to another room or working in an area where there is no TV.
Managing work-life boundaries isn't always easy, but practice is a starting point. Overlay these tips with the limits you set from week 1 with the goal of making them daily exercises. You will be surprised how often you break your own rules but stick to them and soon you will be a professional at setting work-life boundaries.
That is, after sharing my final tips next week. Sneak peek: It's about checking your values.
With love,
Minaa B.
Minaa B. is a speaker, author, author of the book Rivers Are Coming, and licensed psychotherapist in NYC. She speaks on topics ranging from self-care to social justice. Find out more about her work at minaab.com and follow her on Instagram.