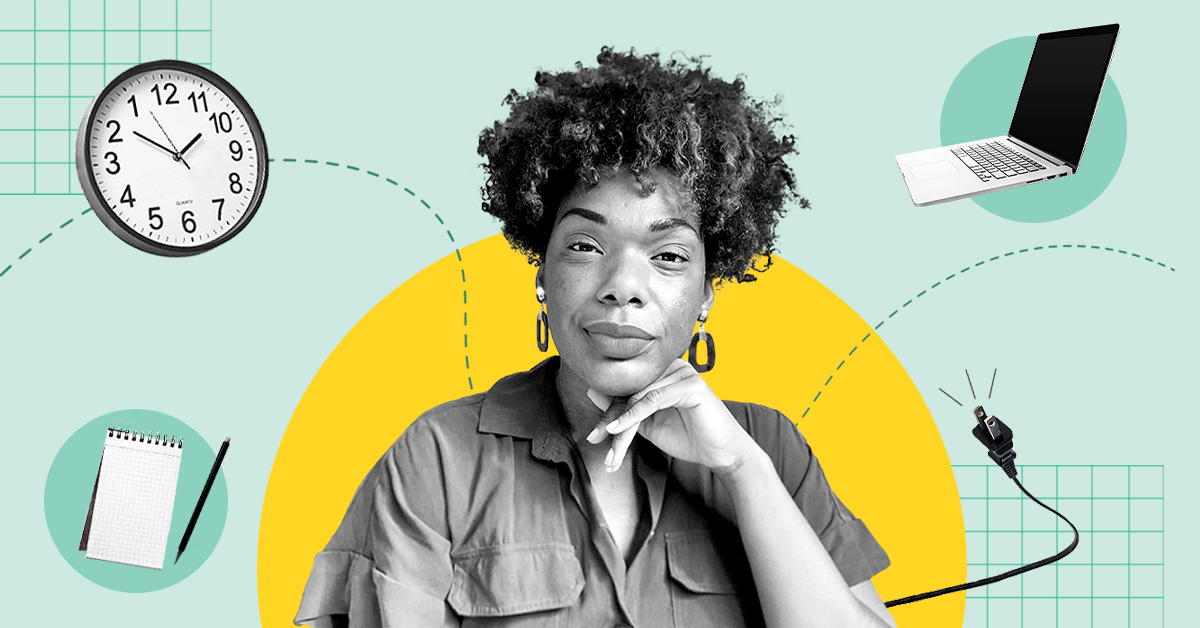 You are here! That said, it's Monday or it feels like one. Don't you worry, Greatist has your back. Subscribe to our newsletter for direct access to Mondays with Minaa, a mental health column created by our resident self-care expert, Minaa.
Hello greatist readers,
Nice Monday. I'm back with my last tip of the month on setting work-life boundaries! Over the past two weeks I've shared with you tips on how to create a work routine and remove distractions that keep you from being productive. If you haven̵
7;t seen these, save this link, start there, and then come back.
If you've been with me since the first week, prepare for one of the toughest hurdles: making sure your limits remain in place for the long term. This tip is summed up in a single question …
Limits are rooted in the things you value. It is important to understand that when you say yes to one thing, you inevitably say no to something else. To translate, if you value family but ultimately decide to work overtime and be late for dinner with loved ones, put your work above your family.
Frontier work is rooted in choice. Does what you choose match the things you value?
Draw circles in a journal and label each circle according to the following four points:
Work / passions
family
Relationships
individual self
Only place the things that you value within this circle and the things that you take on that you do not value outside the circle.
Then, think more about how you can put these border practices to the test. What limits can you set to keep out those who are outside your value system? What limits keep what you value close?
With persistence, you can develop borderline discipline. make the hard "no" easier and the hard "yes" more enthusiastic.
Remember to be patient with yourself as you steer this journey. Frontier work is not always easy, but it is necessary to lead a full, whole and healthy life. See you next month for brand new self-care tips.
With love,
Minaa B.
Minaa B. is a speaker, author and author of the book Rivers are comingand a licensed psychotherapist based in NYC. She speaks on topics ranging from self-care to social justice. Find out more about her work at minaab.com and follow her on Instagram.