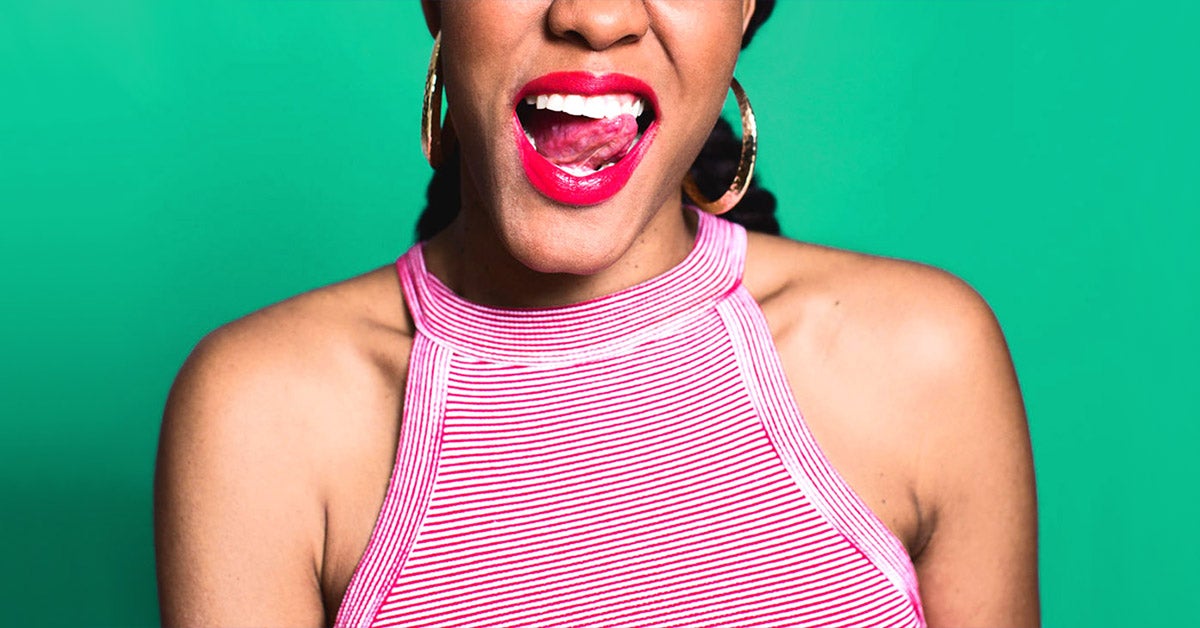 "Do you seriously want to drink the salsa straight from the bowl? Do you know how disgusting that is?
My friend watched in horror as I sipped a small plastic bowl of Salsa Verde as if it were a shot of tequila. We did not feel like putting on salsa – fries, tacos, rice and beans – and I wanted my eyes to water.
"What?" I said in embarrassment as I went to Habanero salsa. "I can not let that be wasted!"
When I grew up, I screamed for more salsa at the dining table, just to make a point. I would trade my empty bowl with my mother's fuller if she was not careful. In my mind, spicy food has always been a competition, a means to show who is the hardest.
And how could it not? I come from a line of spice eaters, generations of Mexicans who could be ashamed of me. My mother and I had just moved to Texas, and since I was Mexican Puerto Rican, I had a good reputation. Looking back, it was a funny thought for a nine-year-old.
Of course, my desire to be the best was in vain. I could not handle the sharpest salsa Mom ever made. It was this extremely dark red salsa reserved for my father while we got the usual salsa verde.
Every time I tried them, I choked on the smoky heat – it felt like my neck was narrowing. God knows what was in this tank of pure suffering. It was the color of dirt speckled with yellow-white seeds of Habaneros and Jalapeños. You could breathe it in and feel your stomach turning in fear.
I knew that one day I would get to this level. I just had to do it.
My parents separated shortly after they moved to Dallas because of the recession. Whenever Dad visited us, I knew we would go to Abuelo, his favorite restaurant (but a chain anyway). He ordered "The Grande": three enchiladas, a chilli relleno, a tamale and a taco. And just before we calmed down, he asked the waiter for the sharpest salsa they had. This sauce I could only process after graduation.
It took me just over a decade to even approach my father's taste buds. I inhaled cinnamon, jalapeños, habaneros, chili peppers, and ghost peppers – all to eat what he could easily. I suffered from wet burps, sharp abdominal pain and terrible shit. I learned the hard way that water is not the best way to extinguish the flame in my mouth. Tums and time were my only saviors.
However, I did not realize that my search meant losing my taste buds.
I can not remember how I came to the conclusion My tongue worked with half strength, but I noticed a pattern of constant dissatisfaction with supposedly "spicy" meals. My solution was to cover my food with more chili paste, red pepper flakes or spicy sauce. Heat just did not feel that way. It was a whisper of what it once was.
I now understood that my father's special orders were not the result of a need to prove anything. They were, because he could feel nothing, not even a little numbing heat. For him, the spicy sauce tasted of plain vinegar. And "spicy" food became a joke.
All those years later, I feel the same way.
Adobo does not cut it anymore. Even the tastiest, spiciest foods are boring for me. Things that are supposed to taste fat and spicy are missing, and things that do not feel crucial are missing.
And if I can not taste any pungency, I will become pain. I have to constrict my respiratory system, run my nose, scold my stomach with every dish I eat. I want my eye make-up smeared with tears – just so I know something is really hot. I long for the feeling of being at the door of death at every meal.
A few days later, we met Prince's Hot Chicken in Nashville. The story goes that a woman tried to mutilate her cheating boyfriend, James Thornton Prince, with very spicy fried chicken, and he loved it. So we had to try it like many spice hunters.
The spice levels at Prince are simple, mild, medium, spicy, extra spicy and extra spicy. My father and I had the strategy to order three hot offers, five hot wings and two hot deals. (We initially wanted to order more of the extra hot, but the cashier warned us.)
I had hoped to have a nice bonding experience that would double us in pain, forget that we had facial muscles and maybe both felt something for once.
It was surprising how boring our food was.
" No me enchilé ," he said, chewing on the extra hot wing. The guy on our left broke the sweat as he ate medium heavy bites. All I could taste was salt.
I took a bite of the extra-extra-hot Tender, and my lips tingled, but it was nothing special in terms of taste. And in a restaurant where people passed out, how spicy the chicken was.
I shed a single spice, wiped the spice grease off my face and left. The seasoning came later, when I could not leave the bathroom for half an hour. It was painful, but it was not the pain I wanted.
Maybe one day we have this moment. I'm not sure if I can force it. But I intend to take him to my favorite restaurant in Thailand (there's an extremely spicy papaya salad, by far the hottest I've eaten) when I graduate.
Sometimes, however, I wish my dad would at least have warned me about the inability to feel spice. Now all I have is a burnt tongue.
Izzie Ramirez is a New York City-based reporter specializing in protest reporting, immigration, and city news. Follow her on Twitter .