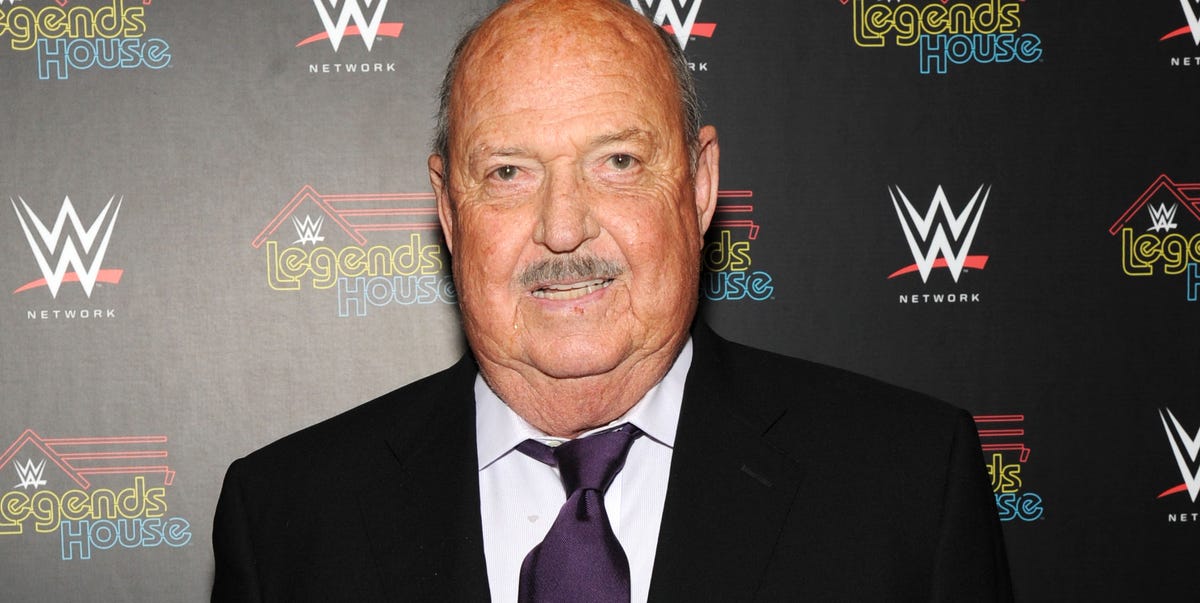 WWE interviewer Gene Okerlund, known as Mean Genes, died at 76.
There's an outpouring of love for Okerlund from the wrestling world online. Hulk Hogan, Steve Austin, and others remembered him on Twitter for the Distinctive Personality, Written and Professionalism he brought to his job.
Okerlund joined WWE in 1984 after spending time in the AWA. He then moved to WCW in 1993, but returned to WWE when he was WCW in 2001, showing up sporadically in programming becoming the most beloved interviewer ever in professional wrestling. In 2006, he was inducted into the WWE Hall of Fame.
Originally from South Dakota, Okerlund was central to the rise of Hulk Hogan, frequently sharing words with the wrestler. Hogan famously began interviews with, "Let me tell you something, Mean Gene."
Okerlund What a star on the WWE Network reality series Legends' House which aired in 2014 and featured other WWE Hall of Famers, including "Rowdy" Roddy Piper and "Hacksaw" Jim Duggan.
Here's how many wrestling stars and remembered Okerlund on social media, including Hogan, Austin, Triple H, The Iron Sheik and Big E. [19659003] A voice and sound track to an entire era of our industry. Hey what the star of some @WWE 's most memorable segments. "Mean Gene" was beloved by all who got to work with him. Our thoughts are with his family at this difficult time. https://t.co/9ddj6372eE
– Triple H (@TripleH) January 2, 2019