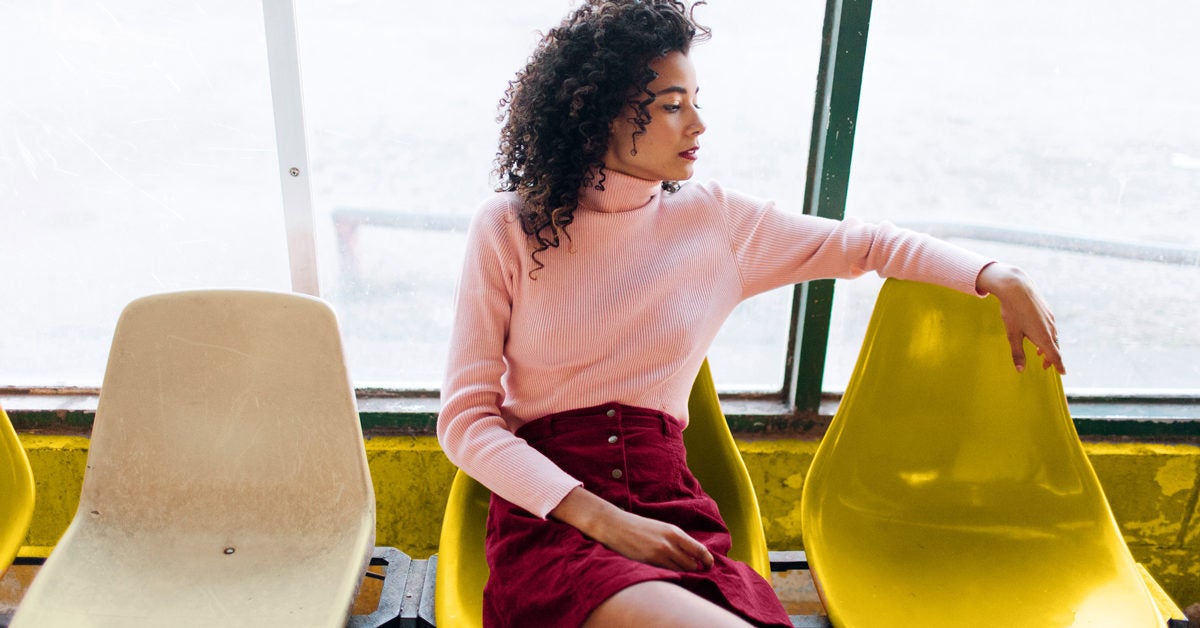 As a therapist who treats clients struggling with depression, anxiety, and trauma related to childhood and racial issues, I see firsthand how my black and brown clients struggle with issues related to racial trauma. This is often expressed in the following forms:
Anger and aggression
constant depressive moods
daily feelings of hopelessness
Loss of interest in meaningful and enjoyable activities
Inability to concentrate
Problems with eating and sleeping
It is more than usual for the constant renewed exposure to violence, death and bodily harm to the black body to cause problems such as depression, mood dysregulation and racial anxiety. The mental health of blacks is as important as their lives.
When studying racial trauma responses, we may find that these responses are similar to those seen in post-traumatic stress disorder (PTSD). They differ, however, because racial trauma is a constant experience. Emotional and physical symptoms can be triggered not only by direct racist acts, but also by micro-aggression and the culture of white domination.
Symptoms of racial trauma can manifest themselves in chronic stress and somatic reactions such as the following:
a headache
aching
stomach pain
Chest tightness
recurring memories of stressful racist events
increased hypervigilance in relation to one̵

7;s own identity
fatigue
irritability
Burn out
Dissociation (which is a separation between thoughts, memories, feelings and identity)
The emotional toll of a racial trauma can be harmful to health if it is not treated. It can be toxic to the well-being of the black body. For this reason, finding safe places, caring for the community, and self-care are vital for the restoration and maintenance of the black community, its ancestors, and future generations. It is also why blacks are on the way to going to therapy and looking for spaces for professional insights and strategies.
The problem, however, is that 84 percent of psychologists are white and 4 percent are black. This means that finding a black therapist can be difficult.
If you have little or no options, explaining your racial experiences to a white / non-black therapist can be daunting because you fear that they are engaging in the same racist acts of violence and micro-aggression in the therapy room.
It is possible to find a culturally competent therapist who practices anti-racism and dismantles suppression systems (especially in the area of ​​mental health) and who is actively committed to combating their implicit prejudices through training and instructional materials.
This information may not be displayed for easy filtering. However, during a consultation, you can ask your therapist questions to determine if they fit a healthy fit.
Some questions would be:
What experience have you had in treating black customers?
What do you think of racism?
What do you know about anti-racism and how do you advocate this practice?
How do you deal with problems like racial trauma?
Can you tell me about the resources you use to learn more about problems related to racism and implicit prejudice?
When we ask these questions, we must remember that our lived experiences are not specific to our racial identity. This is where intersectionality comes into play.
"Intersectionality" is a term coined by Kimberlé Crenshaw that emphasizes how belonging to multiple oppressed groups can also affect our mental health. It looks like you're black and feminine, black and trans, black and disabled, or black, trans, and with special needs. It's about understanding how the intersections of our lives can create traumatic experiences.
For example, a racist conscious therapist may not be enough for some blacks. You may need someone who understands the oppression of disabled people and LGBTQ + communities. Knowing how your identities overlap is equally important when assessing a therapist's competency and how they are able to deal with the effects on you every day.
Intersectionality questions you should ask a therapist:
What experience have you had in treating members of the LGBTQ + community?
What experience have you had in treating black women? Or people who are not binary?
What experience have you had in treating disabled customers?
How do you practice cultural competence in your practice?
What is your approach to dealing with issues related to race and identity?
If a therapist replies that he doesn't know what anti-racism is, that he only learns and collects resources from white professionals, or that he has never treated a client who shares your identity, it could be a sign that the therapist has won did not suit you. If their answer is a dance around your questions, or if they make you think that these experiences don't matter as long as you commit to healing yourself, they definitely won't suit you.
A therapist with whom you feel heard, understood and confirmed is a good sign that you both have the opportunity to build a good relationship. Active listening and asking reflective questions to better understand you and your needs are also great qualities of a therapist who is not only culturally competent, but also affirmative and good in his practice.
Remember that it's okay to challenge your therapist and express things you don't like along with your disappointments if at any point you feel that the relationship is not what you thought it would be and doesn't feel safe. You also have permission to decline services or to stop therapy at any time, even after you sign in, if you find that there is no therapeutic alliance and working with that person is not as helpful as you thought.
While we may not be able to break down the systems that maintain symptoms of racial trauma overall, we have the power to build our own safe havens and seek refuge.
Going to therapy is not the only way black people are looking for. There has also been an increase in wellness centers curated by blacks – like Black Girl in Om, Ethels Club, Black Girls Breathing, The Nap Ministry and BEAM – to bring healing to our communities. Therapy for black girls and black therapists, however, paves the way for access to blacks who are looking for black providers.
As we continue to work to remember that Black Lives is Matter, we want to continue to defend and promote that Black Mental Health is also important. It always has and always will.
Minaa B. is a speaker, author, author of the book Rivers Are Coming and licensed psychotherapist in NYC. She speaks on topics ranging from self-care to social justice. Learn more about her work on minaab.com and follow her on Instagram.