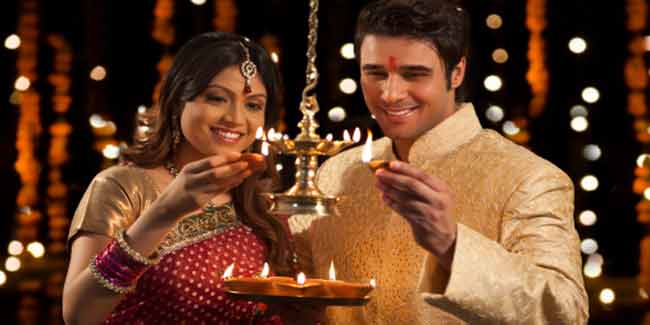 Diwali is a five-day festival that is celebrated epicly throughout India and in some foreign countries. Psst, we all know that. Not us? What we do not know, contrary to what we assume we know how to celebrate Diwali? The colorful lights shine through the night, crackers rise in the sky, delicious sweets and much laughter. Are we doing this because everyone else is doing it? Do we really know how to celebrate Diwali?
Below is a guided tour of Diwali in his true spirit while keeping the environment at bay.


Things to know about Diwali
Do your homework well. Find out what Diwali really is. Did you know that it took 5 days?
Spring cleaning the house
Prepare for the holiday. Make sure you thoroughly clean every corner of the house before the first day of Diwali. Clean the laundry bag and sort papers in your home and business area. Get rid of unnecessary elements.
Decorating with natural decorations
Decorate the entrance of your home or business with designs of Rangoli motifs, preferably with the naturally available sources, such as blossoms and leaves. These not only make the house bright and beautiful, but also help you with the use of harmful plastic decorations. To make your home smell fresh, smell light incense sticks instead of air fresheners. For design ideas of Rangoli you surf the Internet.
Burn lamps every night during the festival
Replace the electric lamps with oil lamps, also called Diyas, and put them in different corners of your home. After turning on the lights, light candles. The oil lamps not only reduce power consumption but are also environmentally friendly as they are made from biodegradable materials. In addition, they can be reused next year. For a fun filled Diwali, buy simple clay diyas and decorate them.
Light Firecrackers
But only if you just can not contain yourself. If you need to burn fireworks, make sure you check the label for "Smoke Free". These, obviously, can cost a bit more than others. Ask your local distributor for eco-friendly crackers made from natural herbs, thereby reducing the amount of smoke-producing chemicals. Also try to buy crackers that do not contribute to the noise.
Donate
Make a difference. That's probably the least that people think about Diwali. Give your old clothes and items you do not want to the privileged. This will not only make your Diwali brighter, but also more meaningful.
Dos and Don'ts
Buy crackers with a well-known brand name, eg. B. in a known business.
Handle the fireworks carefully. Make sure you read the instructions on the fireworks label before you explode it.
Join small children when they are outdoors to crack cracker.
Wear well-fitting cotton clothing. [19659022] Do not carry firecrackers or throw at people.
Crackers do not burst in crowded rooms.
Crackers do not burst with bare feet.
Do not ignore burns or injuries. Instead, wash the affected area with plenty of cold water and seek medical attention immediately.
Other articles on Festival Fever.