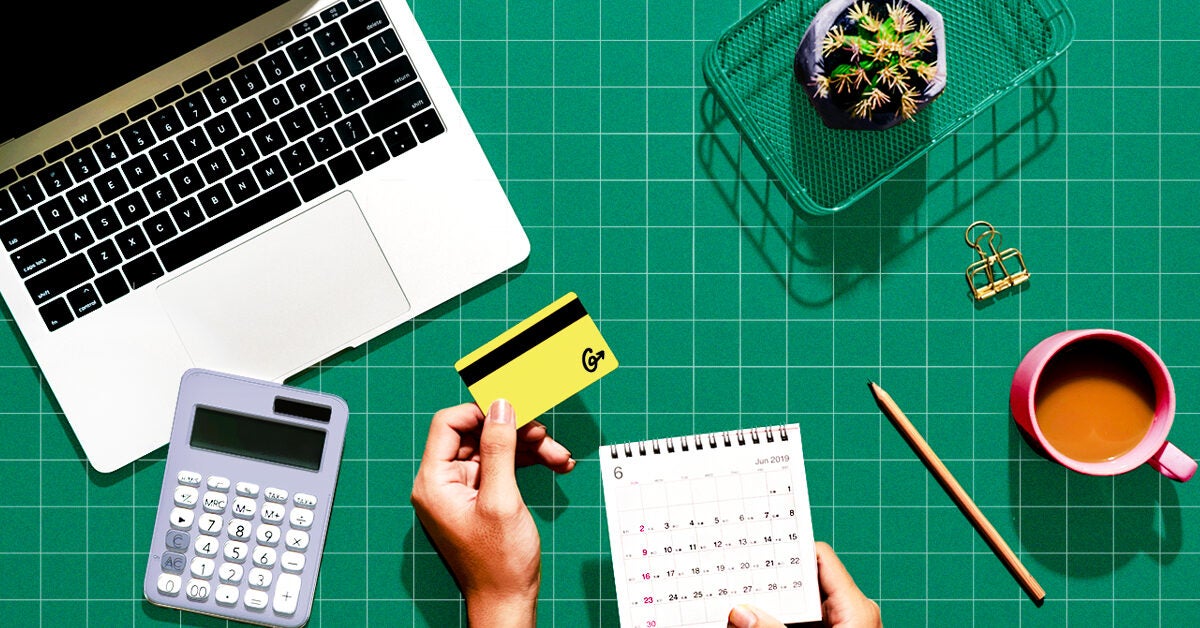 Credit cards are a big part of my life – but they definitely weren't before.
In fact, my credit card journey started 2 years after I graduated from college when I got my first job as a personal finance writer. Writing about credit and money management not only helps me better advise others, it also helps me demystify many details for myself.
In all fairness it still took me a long time to overcome some of the negative connotations associated with credit cards in particular. But the old adage "knowledge is power" definitely applies here.
Today, I strive to empower others to use credit cards as a tool to help them achieve financial goals, whether they have a nest egg, want to travel more, or buy a home.
Now I know what you̵
7;re thinking: "It's pretty difficult right now to feel safe about a lot of things, let alone something as confusing as credit."
Believe me, I understand. We all do our best to meet our needs every day. However, understanding credit is an important financial health need that requires our attention. So let's go step by step.
In the world we live in, credit building is an integral part of financial independence. Two terms that you should know beforehand are "credit report" (similar to your financial resume or credit history) and "credit score" (the score that is calculated based on the information in your credit report).
Your credit report is used in a number of ways to determine if you can be approved for mortgages, auto loans, small business loans, and more. Some apartment complexes and landlords may even require a credit check in order for you to apply.
Bottom line: the better your credit, the more manageable this whole adult thing is.
And the easiest way to build and maintain a healthy credit profile? Credit cards.
If you grew up in a house similar to mine, the idea that credit cards are a good thing may raise your eyebrows. Credit cards were considered evil by nature until reward credit card email offers were automatically dropped. We grew up on Dave Ramsey's teachings that nothing good ever comes from credit cards. "You are a trap – a debt machine that will ruin your life!"
You understand what it is about.
If you share this attitude, it can be overwhelming and a bit scary to talk about credit cards or credit in general. The good news is that most of these myths are just that: myths.
Don't get me wrong – credit cards can be harmful if you don't budget carefully and conscientiously. But they can also really work in your favor.
I got my first reward credit card a little over 2 1/2 years ago. In addition to improving my credit score, I took two international trips thanks to the rewards I earned on this card. I've added a few other cards to my wallet and I will use the rewards that come with them to take a trip to the Philippines once international travel is safe again.
I pay my credit card bills every month (my cards actually help me budget, believe it or not), I have no credit card debt, and my credit rating is high enough to earn a high interest rate on my current car loan.
Responsible use of credit cards
Adopt the debit card schedule. Only shop with your card if you have cash to pay the bill. Overspending kills your budget and creates credit card debt.
Only make payments on time. Late bill payments negatively affect your credit score, and partial payments can lead to late fees and higher interest rates (something you definitely shouldn't be interested in).
Keep track of loan usage. This is the ratio of how much credit you use each month based on how much of it you have. Booking a lower usage rate (below 30 percent) is considered to be beneficial to your creditworthiness.
Stick to cards you know you will be using. Especially if your card includes an annual fee. The cards allow you to make the most of the rewards and benefits of your cards. There's no point having a tool if you can't use it.
When you start looking at a credit card as a financial tool rather than avoiding a financial hole, you can open up many of the opportunities that come with responsible card use.
Last year I earned enough points with my credit card to go on a trip to Croatia. It was a two week hike with my childhood best friend that started in Zagreb and snaked its way up the coast to Dubrovnik.
A plane ticket that normally would have cost nearly $ 700 after taxes and fees only cost me 58,000 Credit Card Reward Points. Best of all, it didn't take any extra effort. I earned these points through regular credit card purchases that I normally make.
The experiences I had in Croatia – exploring old cities with a friendly woman as a guide, hiking through the UNESCO World Heritage Plitviče Lakes National Park, swimming in the crystal blue waters of the Adriatic – would not have been possible without the rewards, that I earned with my credit card.
Since taking this trip, I've delved deeper into the ways I can leverage my cards, earn more points, and save enough money to invest more outside of my 401 (k).
When you first get started with credit card rewards, think about both the processes for building your creditworthiness and the benefits of redeeming sweet perks.
Pro Tip: Even if credit cards are cool, you don't want to switch from none to 19 overnight.
I have been writing about credit cards for over 2 1/2 years and using them on a daily basis and I still have few. You don't have to switch to four different credit cards every time you buy cash and your debit card.
Start with a simple card that doesn't require an annual fee and that can give you money back. No annual fee means you don't have to worry about spending a certain amount to make the card "worth it". And cashback is the easiest way to save money without juggling redemption options for points, transfer ratios, and other technical terms that could scare you.
Don't worry about learning all of the jargon or memorizing every American Express transfer partner (I write this stuff professionally, and I couldn't even do that) to improve your credit score and earn rewards.
This is the most important part of talking about credit cards and credit cards. While cards can be a valuable piece of the financial health puzzle if used responsibly, they can be dangerous if you view them as "free money" or as a substitute for an emergency fund.
I actually use my credit cards to help set the budget. Basically, I have different credit cards that are earning rewards on different purchases so I can use them to improve my budget in these categories.
For example, I use my American Express Gold Card for groceries and restaurant expenses. I use it to budget my expenses in these categories. When my bill hits a certain threshold, I know I've reached my monthly budget for those expenses.
A credit card should be used in the same way as a debit card. If you don't have the money in the bank, don't use your credit card to make purchases if you can help. This will save you money on interest rates and will help you keep your credit score high.
Loans (and personal finance in general) have long been a topic that makes some people squirm in conversation. Don't let that stop you from starting your own journey and finding supportive people to talk to openly about it.
I'm happy to work with other avid credit card users who enjoy talking about things like rewards, tips and tricks, credit changes, and budgeting. However, you don't have to be an expert to be sure you can explore the benefits of credit and credit cards. Much information is available. Run at your own pace.
Madison Blancaflor is a credit card expert and travel lover. They can share their credit card messages and advice on The Points Guy or follow their travel adventures (and inspirations) on Instagram.