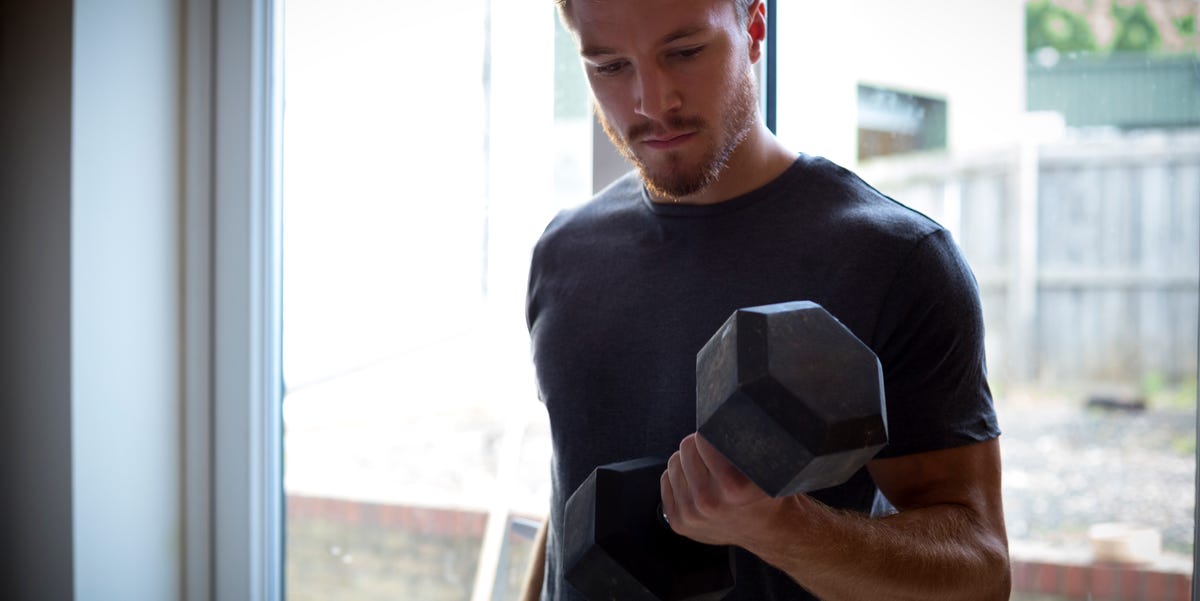 You can build the body you want without having to go to the gym. When you're ready to go to work, you do not even have to leave your house.
All you need is a set of basic 20-pound dumbbells – and of course the drive to invest the work and sweat necessary for the results. Coach Ngo Okafor's simple, hard routine targets multiple muscle groups to train your body at home.
Do you need a set of dumbbells for your sessions? Take a look at this Bowflex adjustable set so you can start at 20 pounds and work your way up.
Mobility
No weights required! Perform these exercises to open your hips, warm up your rotator cuffs, and increase your heart rate. 30 second break between sets.
Bent YTWL