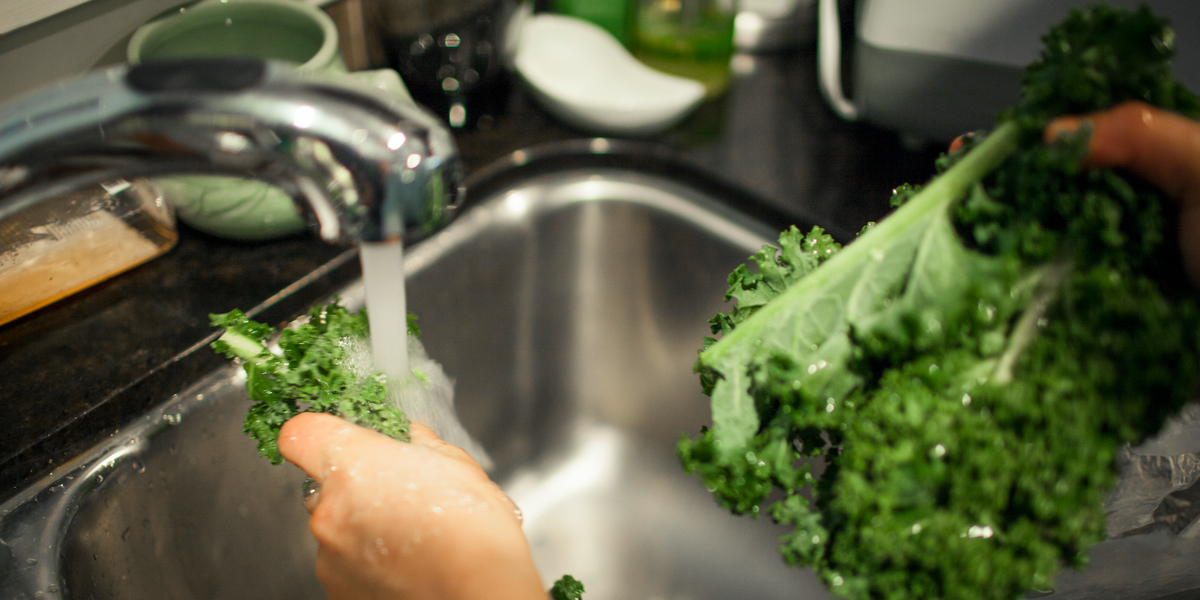 Today, the Environmental Working Group has published this year's update of their Shopper's Guide to Produce. Her "Dirty Dozen" list lists the products that, according to her analysis, have the highest concentration of pesticides and / or the largest number of different pesticides.
The screaming headline of this year's Dirty Dozen: After Strawberries and Spinach: Kale is the third "dirtiest" fruit or vegetable.
Kale .
KALE!
America's beloved leafy, green superfood ̵
1; from farmers' markets to Chick-Fil-A – is a newcomer to the Dirty Dozen list this year. According to the EEC, the USDA had not tested kale in a decade. They found that more than 90 percent of the tested kale samples had two or more pesticide residues – and several kale samples contained 18 different pesticides.
Does that mean we should all stop eating kale? (Gasp.)