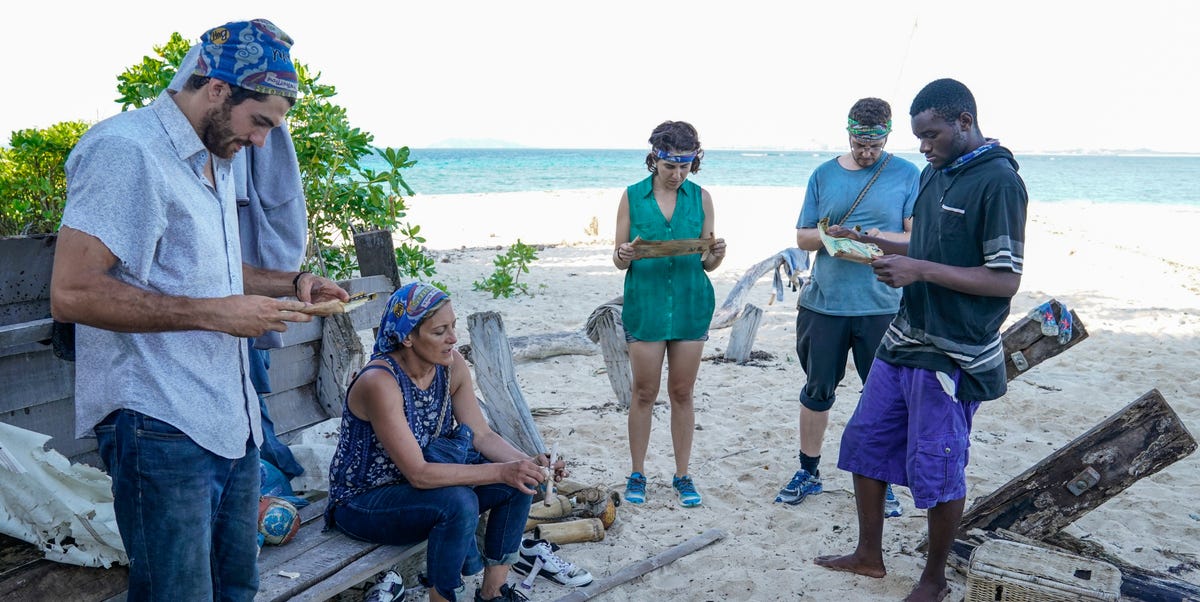 CBS Photo Archive [1 9659003] Getty Images
Warning: Spoilers for Survivor: Edge of Extinction
Feuds on Survivor Survivor Begin when one castaway tries to match the other, or when two Major alliances compete, or when a castaway lies to survive Hurricane Katrina, all of the water canteens are thrown out and the socks of the competitors burn (Look at, Russell Hantz)
In this season of Survivor: Edge of Extinction Keith Sowell and Chris Underwood had a feud due to Chris helping to co-ordinate Keith in episode 2. Their rivalry only lasted on both of them, landing on Extinction Island and Chris literally took advantage of Keith's hands as they fought in the sand.
However, Keith now clarifies why his dislike of Chris is so strong Entertainment Weekly explained the 19-year-old that Chris has offended something which is "off-limits" for him.
"After he got the benefit, it went downhill, when I'm so stressed, I pray because that's my safe room, at which point Chris says," Oh, are you praying now? "And he continued that "I believed in denigrating my belief, which is inaccessible to me," explained Keith. "A culmination of things led to a collapse that I rejoice in overcoming and developing the whole dynamic of David and Goliath." 19659013] Keith's belief is very important to him, and he was seen praying often during the season, especially when he was given the chance to go to Extinction after being voted out.
But right now Keith looks to the future, and he also tells EW who he is leaving the show after he left the series that week.
"I chose Reem from the beginning because we were the longest developed there, a friendship that should extend beyond the game, I thought the first choice would have hit her hard and knew that she had much to prove, "he explained." In the game, I was looking for David because, despite his reputation, which precedes him, he is one who is capable of playing the most strategic game while being a true human being which neither crosses personal boundaries nor bridges burns. "
Source link