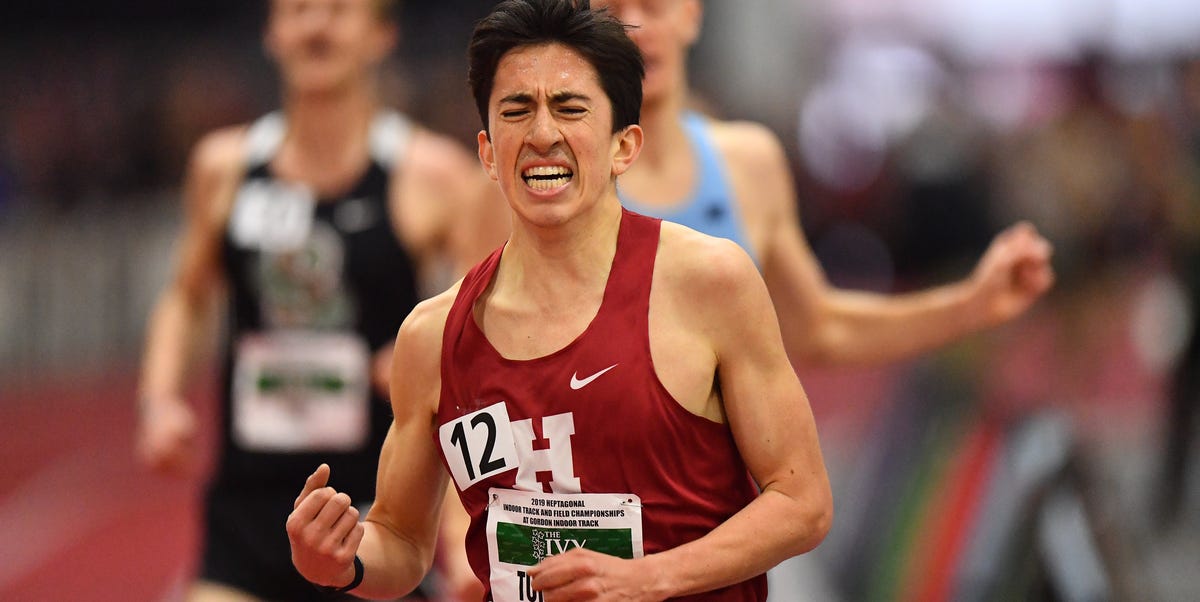 Harvard runner Kieran Tuntivate lost his shoe during the three-kilometer run at the Ivy League Indoor Championships on Saturday after only 400 to 500 meters.
The junior won the race, but his foot paid the price (attention: the photo below.) Is graphical.
Despite injuring his foot, Tuntivate won the 5km mark the next day.
The track can feel smooth if you wear spikes or sneakers, but bare feet. You can really feel the unevenness of the terrain.
This was a tough lesson learned at the Ivy League heptagonal championships in Cambridge, Massachusetts, on the weekend when Harvard junior Kieran Tuntivate lost his boot between 400 and 500 meters of the race.
His shoe slipped off after a competitor kicked his back heel and made an unnatural and uncomfortable move about 300 meters into the race. Soon Tuntivate had had enough and pushed the shoe off his foot so that his left foot was exposed to the recently rebuilt track surface in his home stadium.
"I'll just let go of the shoe so I can run naturally again," Tuntivate told Runner's World . " I just tried to stay calm and stay in the race and stand as long as possible."