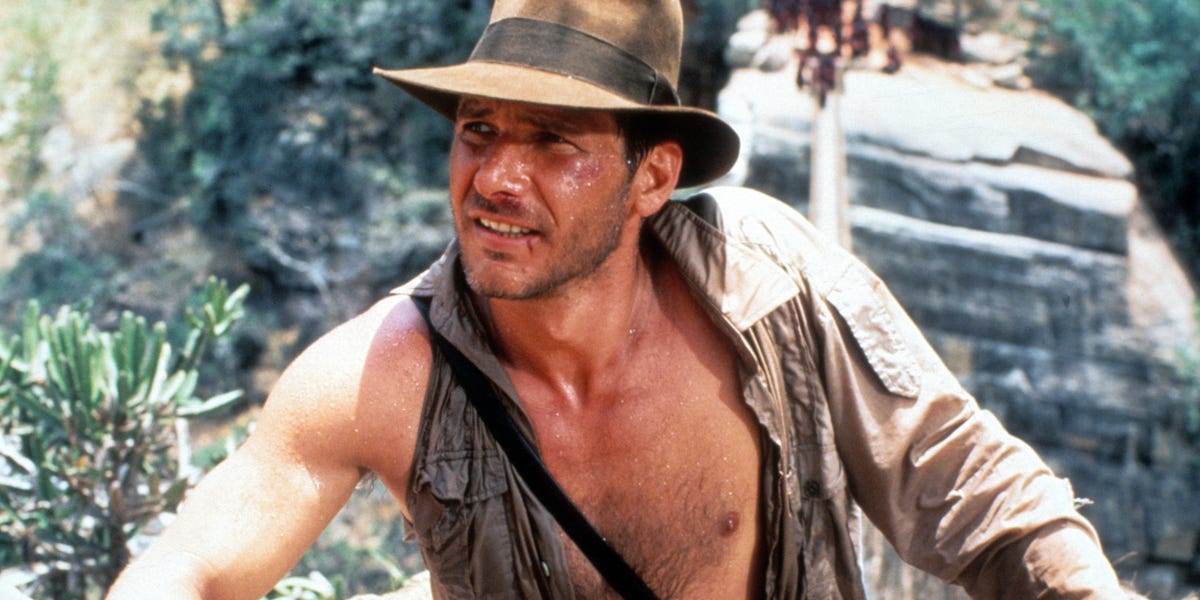 Paramount Pictures Getty Images [19659004] Harrison Ford has resolutely rejected the idea of ​​a future Indiana Jones reboot, as he believes no other actor will play the part could. During a performance in The Today Show Ford said he is Indiana Jones and that the character should die if he dies.
Today host Craig Melvin Ford asked who he would like to see when finished with the role that Ford merely answered: Nobody. "Nobody will be Indiana Jones, do not you understand?" He said. "I'm Indiana Jones, when I'm gone, he's gone, it's easy."
"This is a damn good way to tell Chris Pine," he continued. "I'm sorry, man." Presumably he meant Chris Pratt who is allegedly interested in a younger version of the character. With the current wealth of Chrises in Hollywood, it was a slight mistake.
Ford's other well-known character, Han Solo, has already been featured in Solo: A Star Wars Story, with Alden Ehrenreich. Ford had nothing but positive things to say about this movie, so maybe he's more attached to Indiana than to Han. Ford played Indiana Jones for the first time in 1981 in Raiders of the Lost Ark, then he repeated the role in prequel Indiana Jones and the Temple of Fate in 1984 and continued Indiana Jones and the Last Crusade in 1989. A long-awaited fourth episode in the franchise, Indiana Jones and The Kingdom of the Crystal Skull came out in 2008 and was critically judged.
A fifth, yet unnamed Indiana Jones film was confirmed by director Steven Spielberg; originally scheduled for July 2019, it was pushed back twice and is now scheduled to be released in the summer of 2021.
Source link