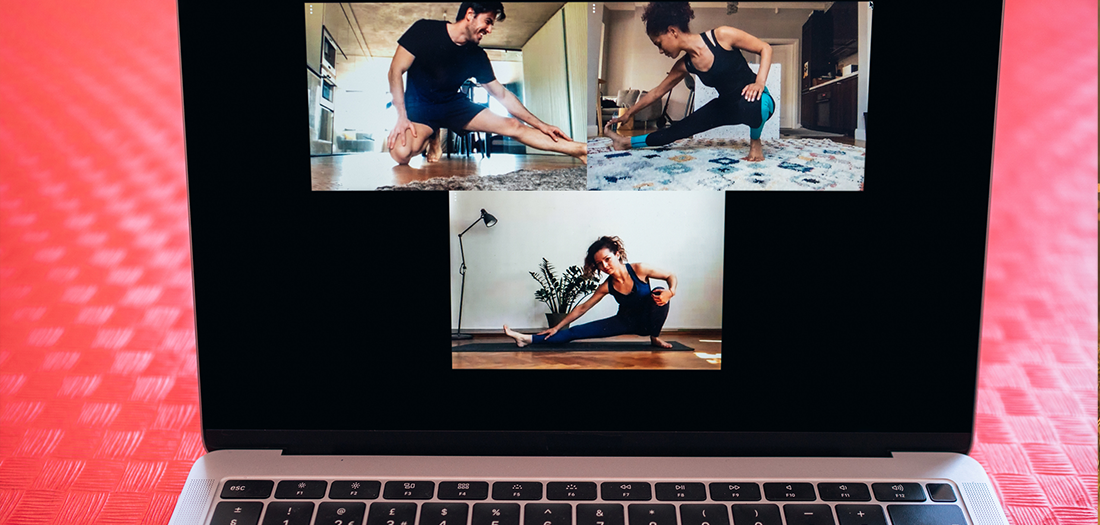 With the fitness world a bit in the balance, we all have to reconsider what group fitness looks like when we turn the lights on after COVID-19. While some clubs remain closed, others open. And even those who do open up do so in drastically different ways from coast to coast. We need to embrace the changes and stay positive during this uncertain time. Here are some resources you may find useful.
Resource 1: Who moved my cheeseby Spencer Johnson, MD
Who moved my cheese is a quick, light-hearted read to put your thinking on the right track. As you follow the physical and mental journey of four little mice in search of their cheese, you will no doubt identify yourself with one of the characters and learn some valuable lessons.
First of all, you̵
7;ll understand that thinking too hard about your cheese can paralyze you. Better to just look for new cheese even if you are scared. Entering a "new world" can fill you with doubt and fear. Instead of letting in your trapped fear, wondering where the cheese went and waiting for it to magically reappear, consider what you could do if it were you
Not
Fear.
Next, you will face the fact that nothing lasts forever. It is best to keep your eyes open to approach change. Without a doubt, the COVID-19 closings hit us like a ton of stones, and there was no way we could have predicted the pandemic, the ensuing club closings, and the long-term changes that have ensued. However, we could have considered our options to spread our wings as group fitness instructors before we were forced to. It's so easy to get in trouble and assume that the club you teach at, the regulars, the day, time and format will be forever available. In the future, we should consistently set growth targets and anticipate evolution before it is necessary.
Finally, you will be comforted to find that there is always new cheese to discover. Once you start moving, it gets better and you may find that the "new" is better than the "old". At the moment we have given up a lot of the old and familiar. Whether you are still teaching online or teaching face-to-face in an environment where face shields and covers, zero contact, and smaller class sizes are the new normal, it is best to fervently seek "something better" in the scenario. When you find it, write it down, add it to the list, and keep it in a place to remind yourself daily of what you might win and what you fear you might lose.
Resource 2: your community
After our clubs closed, ongoing interactions with our participants, teams and colleagues fell by the wayside. We turned to our devices, making more targeted use of social media, messaging, and phone calls as days turned into weeks and weeks into months. While we primarily connected with those we saw in our day-to-day work as group fitness instructors, we broadened our circle and really wanted to connect with the wider fitness community from all over the world.
One of the bright spots is how managers, instructors, personal trainers and other professionals have moved together alongside us. We had this crazy time as a team committed to getting people moving, no matter what. It was refreshing to see Facebook conversations, Zoom Happy Hour, webinars, and other virtual hangouts pop up, all devoted to finding solutions and inspiration for an displaced group of health and exercise professionals.
Even if the world slowly pops up and you get back into your club's community, you should still rely on the network you found online during that time. There is an abundance of knowledge if we take the time to look.
Here are some. Ways You Can Use Your New Teammates Every Day:
Options and possibilities
Success leaves clues, says author and coach Tony Robbins. Reach out to other trainers to see what opportunities they are testing and what opportunities they are finding. Become part of a trusted group (e.g. the ACE Group Fit private group on Facebook) and join the conversation.
Research and review
Subscribe to newsletters from renowned fitness industry organizations such as ACE (e.g. ACE Insights, Certified)TM) as well as industry publications (e.g. Club Solutions) and other news sources to keep up to date with what's happening in the world of fitness. You can also set up services like Google Alerts to automatically scan the web every day and find relevant resources for you to review.
Tips and Tricks
Become an avid consumer of other instructors' content. Whether you're jumping on a Facebook or Instagram Live workout, downloading apps recommended by others and trying a class, or attending live (if and when it's available), attending as a student is always a great way to watch your game teach others to improve and stay motivated.
Resource 3: Your Gut
It is entirely possible that you have overlooked the most important resource that was and was by your side: YOU.
While you may not feel like you have the right answers now and are unsure which path to take in the short term, you can be sure why you are doing what you are doing. Hopefully you've taken some time to sit back and think about your motivations. Do you teach because you like to move? Or do you teach because you love to get people moving?
I feel that if you are looking for the resources available to deal with change, you are determined to get people back to the joy of moving their bodies. And you are open to breaking new ground if that is what it takes. You plan to work as hard as you can to come back to it in a way that is authentic and relevant to those you serve. As long as this is your guiding star, you simply can't go wrong.
When you combine your gut with the other two resources mentioned above, you will undoubtedly get back to a new and improved normal state in no time. Good luck!
Source link