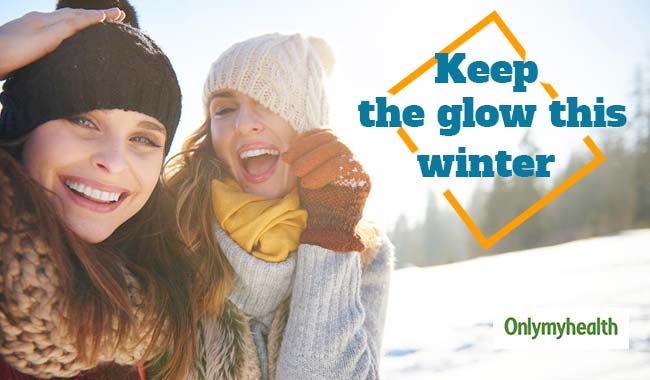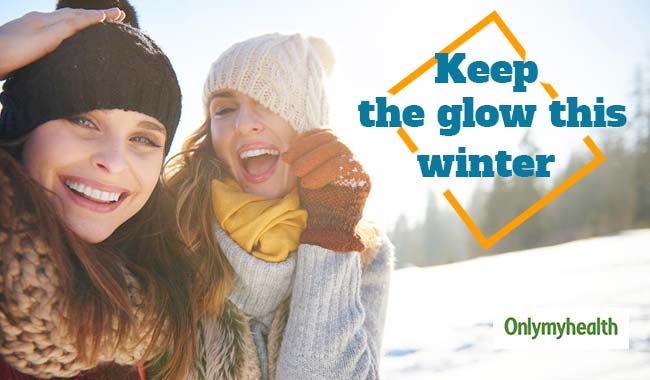 Quick Bites
Winters bring their own fair share of skin problems
Dry, dehydrated, dehydrated skin is a common problem in winter
Provide proper skin care during the winter to protect your skin
Wrapped in my cozy woolen clothes, thick scarves and knitted socks, I like to drink my hot cup of cocoa latte as I record the warm winter sun. Oh, that wintry breath in the air and the festive feeling make me love the hustle and bustle.
But the winters bring their own fair share of skin problems and do not make the skin fun. Dry, dehydrated, dehydrated skin is a common problem this season. The reason why your skin gets dry during the winter is the cold and dry air, which causes the water in your skin to dry out quickly, making it look taut and flaky.
You are not even safe in the confines of your home, as the water and heating devices deprive your skin of moisture. You need to better care for your skin during the winter as the skin may crack or bleed through the harsh season and make the skin worse.
It is very important to maintain proper skin care during the winter to protect the skin from the harsh weather.
Read also: Manage oily skin in winter with these steps
Stop using soap with immediate effect as it keeps your skin dry, use a gentle cleanser or lotion instead cleansing cream. One very basic thing you should do during this season is to moisturise your skin in the morning and at bedtime, to replenish it by sealing it in the water under the skin surface. You can also use a good vitamin E night cream, as it is based on cream and moisturizes your skin. An important tip with regard to moisturizers is the use of a stronger moisturizer than in the summer.
Mix one tablespoon of milk cream with just a few drops of glycerine, castor oil and rose water every night before going to bed. Mix well and apply to face, neck and hands. Leave it overnight and rinse in the morning with water and then splash with cold water. This home remedy provides a protective barrier for the skin and keeps it well hydrated.
You can also make your own face mask at home. Take a banana, 1 tablespoon of honey, a quarter teaspoon of cream or powdered milk and 2 drops of sandalwood oil. Mix these ingredients well and apply to the face. Let it soak for 20 minutes, rinse it off and apply a moisturizer at the end. Remember not to use facial masks and products that contain alcohol or lotions as astringents.
You can also try this homemade face mask. Mix ¼ cup yogurt, 1 tablespoon honey, 1 tablespoon powdered milk and 2 yeast tablets in powdered form. Leave for 10 minutes and then spray with cold water. Do this once a week for the best results.
Make your own face oil with essential oils at home, take 1 teaspoon of almond oil, add 1 drop of jasmine oil and 1 drop of patchouli oil, mix well and massage your face for 15 minutes with this mixture. Wipe off and moisten in the end.
Remember to avoid bathing or washing your face at least half an hour before the cold. This is because the water that has moisturized your skin inflates the water as soon as the cold air enters. Another simple hack in winter is to keep a pot of water over the space heater to keep the surrounding air moist.
Lips are the part of your face that has to suffer a lot during this harsh weather and has no oil glands of their own, continuing the damage they are going through. Apply a coat of Vaseline overnight and use a lip balm in the morning. Do not apply lipstick to the cracked lips as they continue to dry.
A home remedy that works very well in winter for me is that I crush some rose petals, mix them with some butter and put them on my lips before going to bed. I keep it up overnight and wake up in the morning with smooth and soft lips.
So, with these skin bumps, make this flawless, healthy skin ache over the winter and enjoy the weather in all its glory. Happy winter!
Read more articles on Home Remedies.
For more related articles, download the OnlymyHealth App.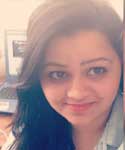 Written by: Arushi Bidhuri
Source: Onlymyhealth Editorial Staff 05. January 2019
Source link