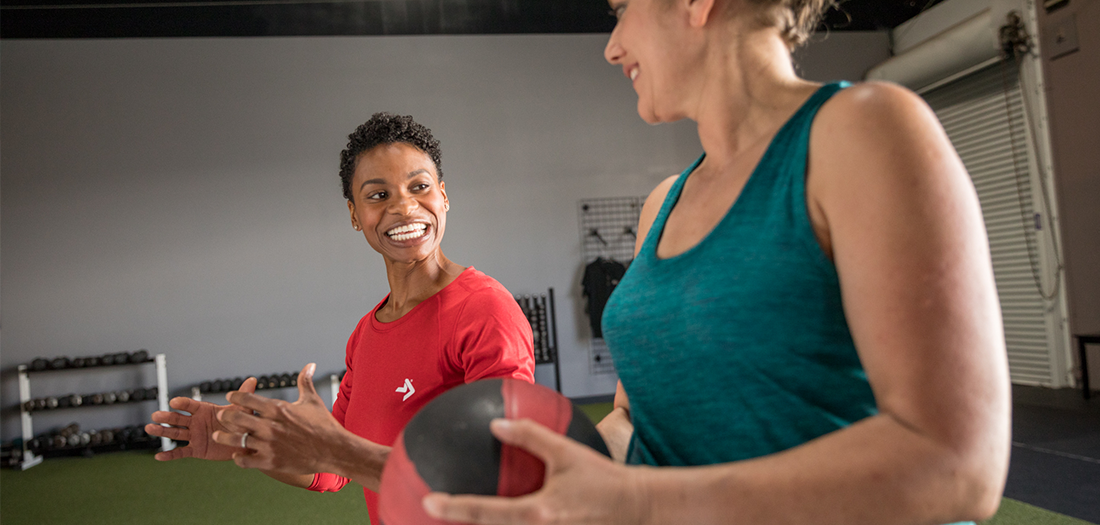 Health trainers and sports professionals should never lose sight of the fact that the fitness industry is built on service. And as a member of a "service industry", your credibility is one of your strengths.
How can you build your credibility in the industry and community you work in? The steps below are designed to help you establish yourself as a trusted expert in your particular corner of the fitness industry.
Use the checklist below to make sure you've covered the basics. Only then can you begin to establish your reputation as an authority in your field.
A professional email address
A high-quality email address contains the domain name of your website (if you have one ̵
1; more on this below!) And creates professionalism the first time you contact it. If you don't have a domain name, be sure to use a professional-sounding email address. Introduce yourself as a potential client: Would you rather work with
[email protected]
,
[email protected]
or
[email protected]
? As trivial as it may seem, these first impressions are important.
Quality business cards
When it comes to business cards, it's best if you're not a branding expert or a graphic designer – logo, company name, contact information, and website address. The quality of the card itself is also important. Perforated edges showing that you printed the cards at home or free business cards that you can order online with the printer's logo on the back can hurt your credibility.
A website
If you don't currently have a website, building a website should be your top priority – and it's a lot easier than you might think. A small "base" website with just a few pages of basic information is all you need. If you have a website but it is out of date, now is the time to update it. There are websites with templates that make this process easy and look professional. While a poorly designed website that is visually awkward or difficult to navigate is sure to drive away potential customers, a beautiful and easy to use website can improve your business and increase your professionalism.
Professional photographs
It's well worth taking professionally produced photos and then displaying them on your website and in promotional materials. While you may need some standard headshots, you should also be creative using pictures (or videos) to demonstrate what you are doing. Whether you specialize in working with a specific population, coaching professionals in corporate situations, or teaching outdoor bootcamp courses, make sure that is reflected in the images you use. You want your marketing materials to be engaging and inviting. So it is best to contact a professional to come up with ideas and take your photos.
Specific testimonials
Reviewing products and services online has become an integral part of modern life. When was the last time you saw a movie or went to a restaurant without reading a review or two? It is important that you have testimonials and marketing materials on your website that will build your credibility and speak effectively to the clientele you are trying to reach. In due time, ask satisfied customers if they would be willing to provide a detailed testimonial about how you helped them achieve their goals. It's best when people are willing to attach their name, company name, and maybe even a website to their testimonial, as anonymous praise carries far less weight with consumers than certain testimonials, especially if it comes from a name or company that they own know.
It is also important that the testimonials are specific to your job and the people you serve. "Jane really understands the needs of a busy mom and has creatively helped me achieve my goals," is a much more telling assessment than "Jane is a great trainer and coach." You may want to tactfully encourage your customers or attendees to write meaningful testimonials.
A professional network
It is important to build a professional network of like-minded professionals in your community, both inside and outside the fitness industry. Working with recognized experts is a great way to build credibility and grow your business. An advisory board of trusted professionals can advise you, avoid pitfalls and guide you to a better understanding of the local market.
Source link