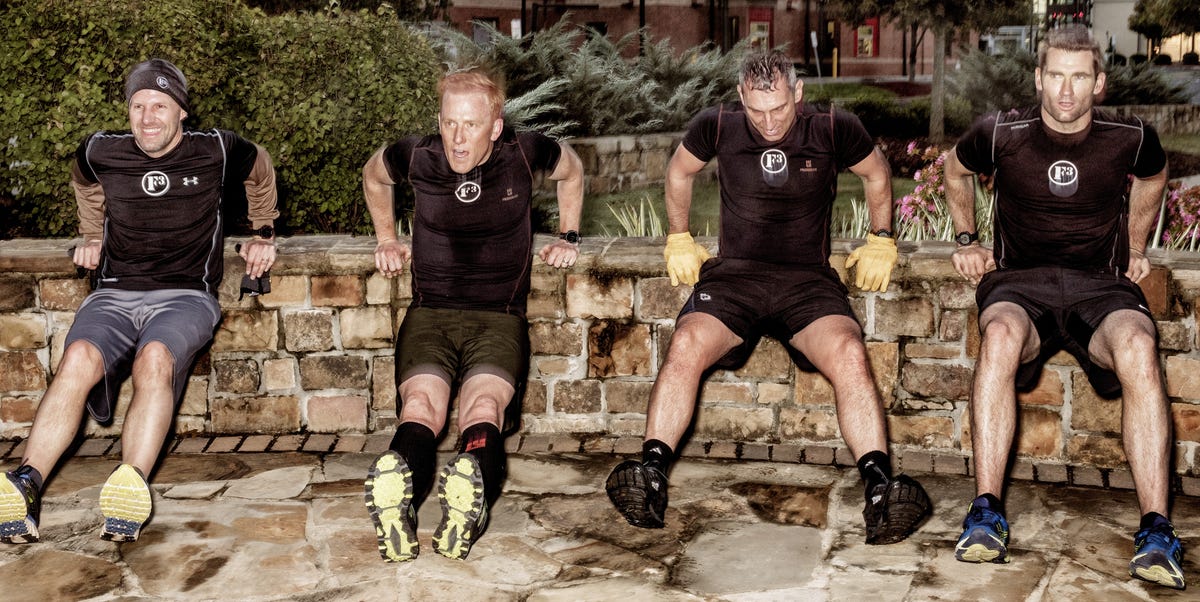 It's 5:30 on a Monday in St. Louis, the sun is not even a rumor, and I join a dozen men in a free outdoor training group called F3 to collect what we do all hope is a glorious beating
In a public park, we circle around Jason Grothe (nickname F3: Ringer), who has promised to make our lives unhappy for the next 45 minutes. He will grunt and groan next to us – a core principle of F3 is that the rotating volunteer leaders who perform the training also suffer.
Ringer's playlist begins with Frankie Goes and Hollywood's "Relax." The first sound is the jumps. Burpee Box jumps and planks follow. Sweat obscures the concrete under a 58-year-old nickname Honey Pot because he's a beekeeper and steam emanates a 36-year nickname, Sheldon. "Did not cheat the man in the mirror," someone says. Wind suck, I do not answer. That would be insincere: I think unkind thoughts about wrestlers.
What is F3?
Men across the country, with an estimated 20,000 active participants, are calling for this misery. Think of it as a hyperpositive fight club and hipper YMCA. It gives you up to 1
5 supportive guys with every workout. To sign up, simply log in to the organization's website. Find one of the 1,500 free F3 workouts held each morning in 30 states and immerse yourself in conditioning and community. The workouts are usually boot-camp style (reflecting the military background of one of their co-founders) and they take place outdoors, during rain or shine. Occasionally there are ashes, kettlebells or rucksacks on the menu. Mostly it's just you versus your body weight.