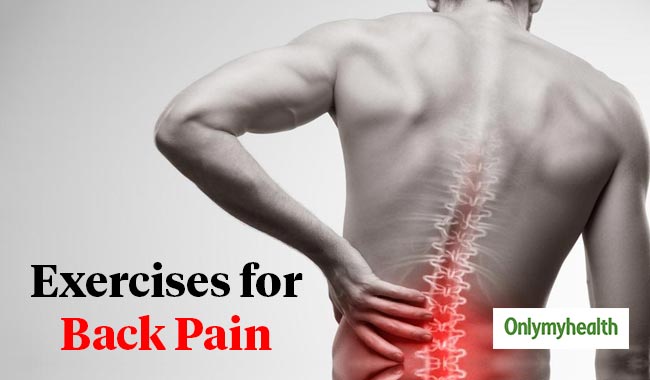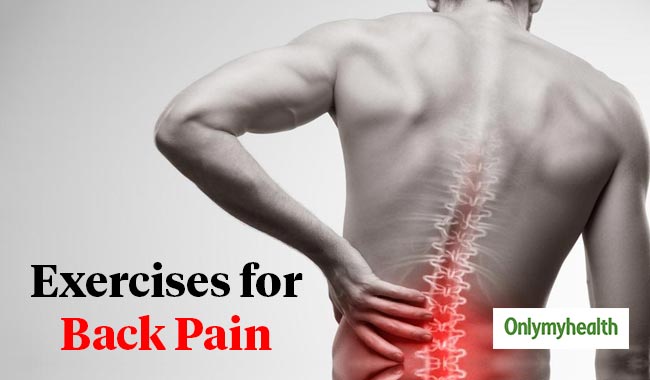 Fast Bites
Back can be troublesome in everyday activities
Do not rely on pain relievers to treat back pain
Here are some exercises too Treat Back Pain Instantly
A large population complains about back pain, which often causes problems. Individual tasks can not be done easily. There are several factors that can contribute to back pain. But popping a painkiller is not the best way to treat back pain. Back pain is best treated by exercise and home remedies. But what to do if suddenly back pain occurs? Right now you just want to get rid of this back pain. Do not worry, there are several exercises that can treat back pain right away. These exercises will help you to deal with back pain naturally, and will gradually treat your back pain with regular exercise.
Cat Bend
To perform this exercise, walk on hands and knees. Swing up your upper back, lower your head, and tighten your abdominal muscles. Hold this position for at least five seconds. Continue by lifting your head and moving your back to its original position. This position should be held for 15 seconds and repeated three times at a time. You will notice that the pain is relieved and the regular practice will be treated in the long term.
Read also: Health Benefits of Planking Except for Weight Loss
Hamstring Stretch
Hamstring Stretch is another exercise that can help you treat back pain immediately. Lie first on the floor and bend one leg. Now place your hands behind your right knee and pull it into an extended position. In this position, you feel stretched on your back and thighs. Hold this position for ten seconds and repeat with the other leg later. Repeat the same with both legs three times.
Single Knee at the Breast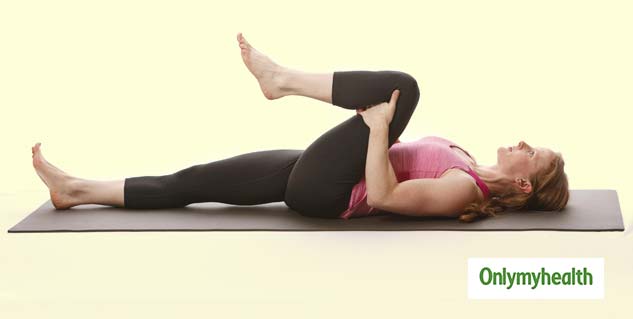 To begin this exercise, you must first lie on your back. Now pull your right knee with your hands forward towards the chest. Hold this position for ten to fifteen seconds. Put your knee back on the ground and return to the starting position. Repeat the same with your left knee. Repeat this exercise three to four times for each leg. If you do this exercise regularly, you will notice an improvement after a few days.
Double Knee at the Breast
This exercise is similar to a single knee on the chest, you only have to pull both legs to your chest instead of one. Repeat this exercise five times for effective results.
Read also: Home remedies for the treatment of back pain Naturally
You can also try other home remedies for the treatment of back pain, including:
Massage with essential oils [19659004Awarmbathwithsaline
Maintain the correct posture [19659004] Using a hot or cold bag
If you have too much back pain that can become unbearable, you should seek medical attention immediately. The doctor performs some tests to determine the cause of the pain.
Read More Exercise and Fitness Articles
For more related articles, download the OnlymyHealth App from: Partner Content
Source: Onlymyhealth Editorial Staff March 30, 2019