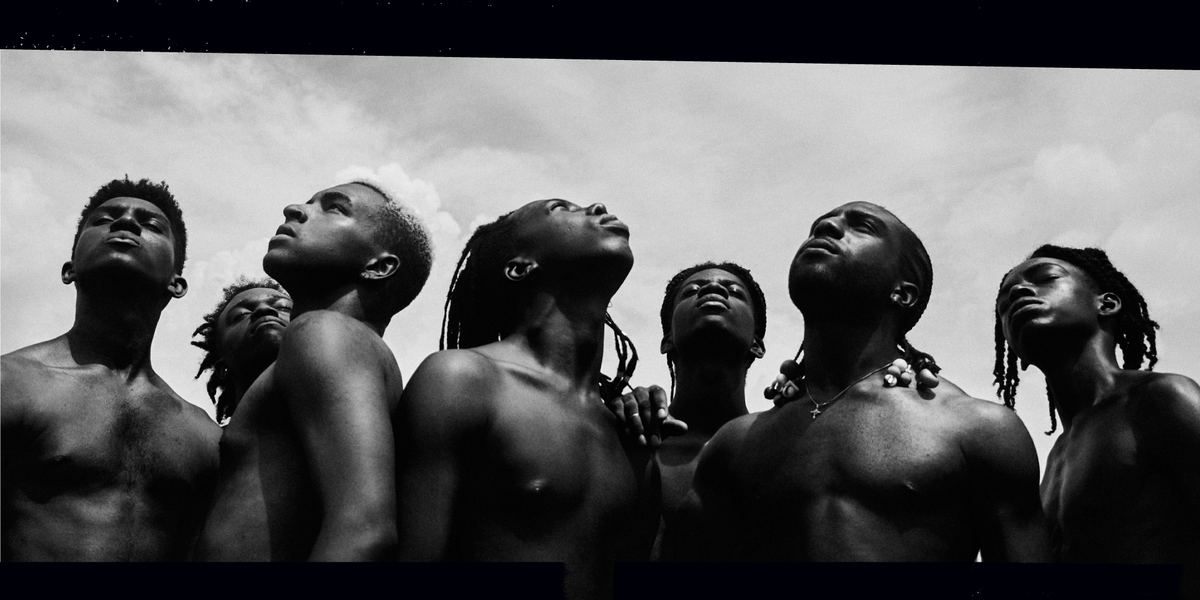 This story is part of the 2020 Project, a special men's health project that examines the lives of 20 different 20-year-old men across America. To learn more about the others, click here.
GROW UP As a Blackman in Macon, Georgia, I was taught how to keep watch, "man", and protect my home. Other older men told me that. What these men didn't tell me was how to open up or that it was okay to cry. I have to protect others first, even at the expense of my own well-being.
I carry these ideas. I know other black men too – young and old. But I also grew up on Instagram. I grew up accessing different types of people. I grew up with a definition of masculinity that evolves quickly. And as a gay man, I grew up feeling that I didn't have to be afraid to be myself or to share my feelings.
In the summer of 2019, I took a series of photographs inspired by the idea that men go through collective evolution. We grow up in a time when we are regularly confronted with issues of police brutality and discrimination. Many black men now form a new relationship with their own identity and masculinity – out of necessity. With these images I wanted to capture this new masculinity: one that is powerful, emotional, delicate and symbolic of time. I called the series "Unravel".
One of the photos shows seven models, all black men, all standing together with their heads looking up at the sky. I want it to embody a new and important message that black men can lean on one another. We don't just protect with our individual strengths. True power comes through unity.
– Eric Hart Jr., 20, photographer studying at New York University's Tisch School of the Arts
This content is created and maintained by a third party and imported onto this page so that users can provide their email addresses. You may find more information on this and similar content at piano.io
Source link