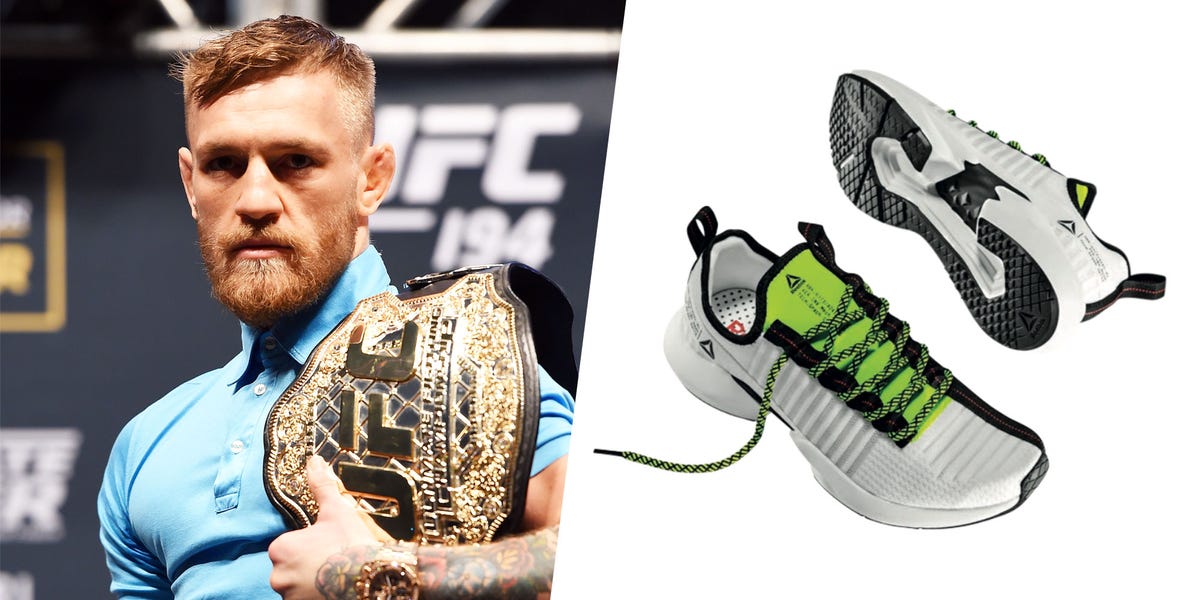 Reebok teamed up with Connor McGregor, one of the biggest names in sports, to drop a new hyped training shoe, the Sole Fury.
McGregor was called a lot, especially after he had sparked controversy over almost every one of his fights. The Irish UFC champion wants the world to know he'll do what he wants no matter what anyone says.
"I think to do something extraordinary in this world, you have to be fearless," said McGregor in a statement that MensHealth.com provided in front of the shoe was starting. "That does not mean you should never be scared, because we're all scared at some point, but do not be afraid of outside things like failure."
When Reebok (who is also the UFC's exclusive outfitter) was looking for a sportsman to partner with this highly anticipated new sneaker launch, McGregor's profile and personality made him a clear choice.