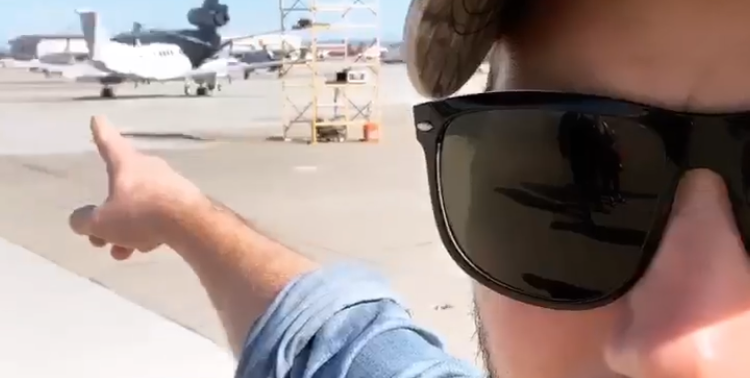 Chris Pratt was probably having a louder, cooler Friday than you this afternoon, having posted on his Instagram stories from Travis Air Force in Fairfield, California. The Guardians of the Galaxy star was in his best "Father at an Air Show" with American flag camouflage hat, faded denim shirt, sun protection sunglasses and exuberant kid in tow as he shared his snippets on the adventure Airfield, because he was father at an air show. Air Force's "Thunder Over The Bay" event will be held this weekend at the base in Solano County, California.
Pratt's brother, Cully Pratt, is a deputy to Solano's sheriff's office. So when Cully was invited to join the Air Force Thunderbirds to promote the show and include nine G's, Pratt did exactly as any good brother would, and went to hell on Instagram.
The story begins in the Office of the Bases when Cully introduced himself and announced the upcoming NINE G's.
Pratt then climbs onto the airfield as he tries to figure out the right terminology." Aircraft Everywhere I think they call it a runway. The asphalt. "I do not know."