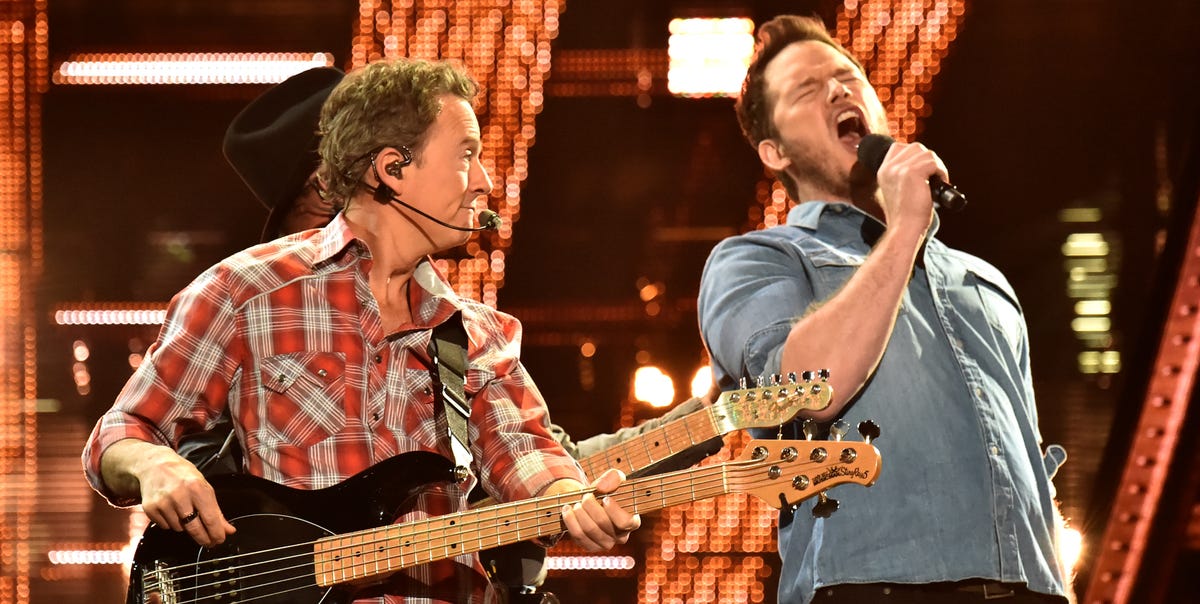 If you watched Parks and Recreation do you know that Chris Pratt has the musical talent to work with his actors ("5,000 Candles in the Wind," anyone?).
Pratt released his inner musician at the iHeartRadio Music Awards on Thursday evening when Garth Brooks put him on stage to sing his 1990 hit "Friends in Low Places". The actor has really been busy ripping out a section of the chorus.
The star of the Guardians of the Galaxy had just introduced Brooks, who received the "Artist of the Decade" award.
"I bought each of his albums, and the next day I memorized the lyrics," he told the crowd after Today .
"When I met him, I wanted to return the favor, I wanted to give him a fraction of the joy he had given me for so many years, and I told him, 'Garth, you ever need to play a leading man You in a movie that I can bring to it. "True story, he looked me right in the eye and said," Really? You know Bradley Cooper? "
After the show, Pratt gushed about the experience in an Instagram post.
" Pup and gone to heaven, "he wrote." Thank you, @ garthbrooks, and congratulations to the artist of the decade. It was an honor to sing with you and the band on stage. I can not wait to wait for the upcoming stadium tour. God is so good. Thank you 😭🙏 ♥ ️👍🏼 "
He also shared a backstage video with Brooks and his band." Here I have all the foggy eyes behind the scenes, "he wrote." A moment I never forget
And now, just because we feel like it, Pratt shows his musical abilities as Andy Dwyer in Parks and Rec . RIP Liël Sebastian!