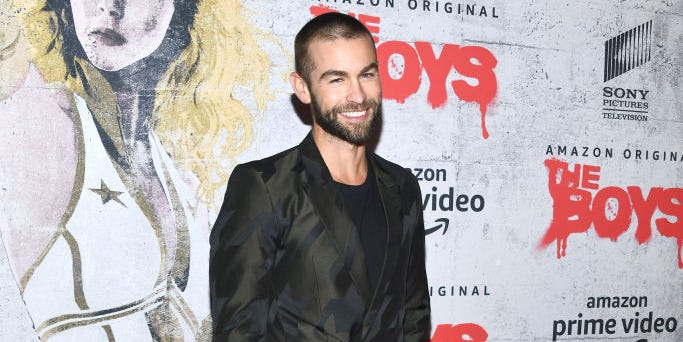 Chace Crawford suggests waves in his new role as The Deep, an Aquaman-inspired superhero in Amazon's comic show The Boys . And it turns out that its main superpower is so gifted that it defies photo-editing technology.
Crawford wears his skintight costume against a variety of seasonal backdrops in a "The Deep" advertising calendar, which was sent to the press as part of the show's marketing campaign … and on some photos, the incredibly well-fitting suit is not in able to hide its bulge.
While most of the calendar showed Crawford's Super-Bulge Photoshopping to a tasteful, smooth, ken doll like nothing, this image came through somehow unprocessed for the month of March.
There is also a Valentine's Day photo showing his impressive glutes (which is said to have a fair share of the screen time on the show).