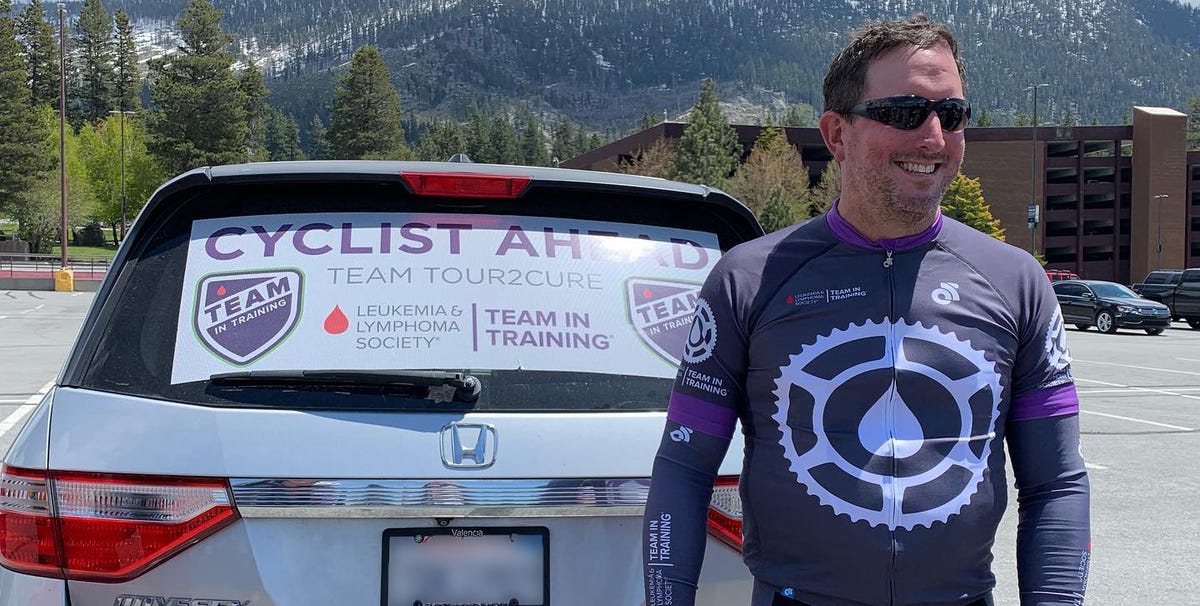 Jamie Alamillo, 48, was told by doctors that he would never walk or cycle again after being diagnosed with blood cancer in 2013. Despite these dreadful predictions, he finished a 540-mile journey earlier this month to raise money for the Leukemia & Lymphoma Society.
It started with extreme back pain in autumn 2013. Then one night in November, he suddenly lost all feeling in both legs. After his wife took him to the emergency room, he spent six hours in surgery.
Alamillo was diagnosed with stage 3 multiple myeloma, a type of blood cancer that infiltrates the bone marrow and causes bone weakening. During his surgery, the doctors found that he had spinal cord compression and two lesions on his back, where the cancer was eroded on the bone and vertebrae T4 and T7 fractured.
After the operation, the doctors told Alamillo that he would probably never go again. As his toe moved, they said it was just a reflex. But when his knee moved a few days later, he knew there was still hope.
"From then on, I thought I was going for a walk, I'll prove the opposite," Alamillo said to Bicycling. "I'm cycling again."
A few months later he started with
Alamillo attributes to his wife and two children that they are a big part of his motivation to get better, knowing how hard it would be for his wife to care for two small children alone When his daughter learned to take her first steps, Alamillo also learned how to walk.
On July 21
, 2014, Alamillo received a stem cell transplant that turned him into remission, making him feel like a "new birthday."
To celebrate his good news, Alamillo attended America's Most Beautiful Bike Tour organized by Bike the West for Team in Training and the Leukemia & Lymphoma Society for the first time. He did not know it yet Remember that he was given permission to cycle on the 100-mile fundraiser in Lake Tahoe, but he knew he could do it – and has been doing so ever since.
] Returning on the bike
It was not just about getting Alamillo back on the bike. It was also about giving something back – the money that was collected on the trip flows into the funding of cancer research. With every $ 100,000 raised, you can choose a specific research portfolio to contribute to, so that the money can be used to research a particular cancer.
So far, Alamillo and his team Tour 2 Cure have contributed to two portfolios, one for multiple myeloma and one for cancer immunotherapy.