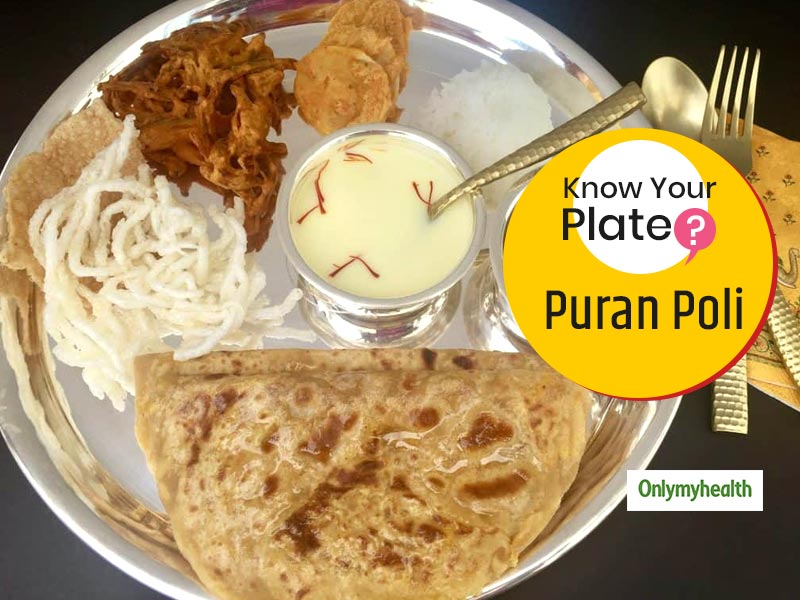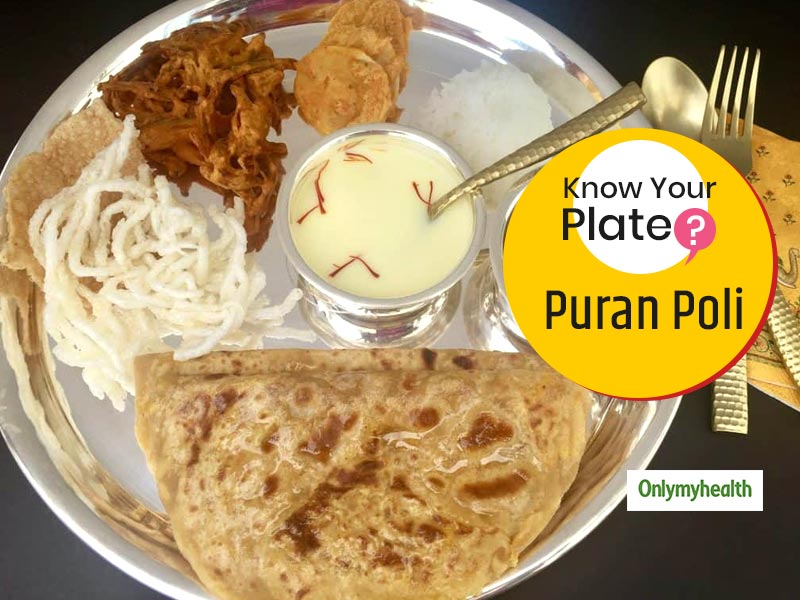 On average, Puran Poli has 219 calories, including 34g – 66% carbohydrates, 3g – 13% fat, 11g – 21% protein.
It is an authentic and popular traditional Maharashtrian sweet recipe that is prepared for all inexpensive occasions such as Ganesh Chaturthi, Diwali, Holi etc. It is extremely rich and delicious. However, a perfect Puran poli can disappear from your plate in a few seconds. It takes a lot of practice and patience to prepare the same thing. For the first few times it can crumble or the filling can come loose, but don't worry, just enjoy it the way it is!
METHOD
Preparation time: 3-4 hours
Cooking time: 25-30 minutes
Total time: 4 hours 30 minutes (approximately)
Servings: 4 (minimum)
INGREDIENTS
For kneading flour: Wheat flour or flour 1 cup
Salt to taste
Ghee 1 tbsp for preparing Pooran
Divided bengal gram / Chana-Daal adds to the protein and the fiber – 1 cup
Jaggery adds sweetness and is a natural source of sugar – 1 cup. It is also high in phosphorus, so white sugar can be substituted for a healthier option.
Green Cardamom / Cardamom Powder – 8 to 10/1 tsp
Twin Rice Bran Oil 2 tsp
Fennel Seed Powder aids in digestion 1 tsp
Nutmeg powder (optional) – ¼ tsp. It acts as a mood enhancer and makes it a delicious mood-enhancing meal. This shouldn't be consumed every day.
Also read: Know your plate: Gajar Ka Halwa
PREPARATION
Soak about 3-4 hours in water at room temperature or 1-2 hours in warm water.
Wash the Dal and cook it in a pressure cooker with 1 cup of fresh water.
Boil the daal in 3-4 pipes. Make sure the daal is cooked properly.
Strain the Dal and gently crush it with a pounder.
Heat 1 tablespoon of ghee in a pan, add crushed dal and jaggery. Keep it on a low flame. When the jaggery begins to melt, the mixture thickens. Add cardamom, fennel seed powder, and nutmeg powder before taking it off the flame. Mix thoroughly.
Let the mixture cool. In the meantime, prepare the dough.
Mix the flour and salt. Drizzle the twin rice bran oil and knead the dough lightly. Continue adding water to smooth the dough until it softens. Cover with a muslin cloth and set aside for a few minutes.
Make a small ball of dough and Pooran.
Flat the dough and fill it with the Pooran ball. Seal the mixture by pinching the edges of the dough and flattening it between your palms.
Dust them with flour and roll them carefully with a rolling pin. Place Pooran Poli on a frying pan / tawa. Smear ghee on both sides and fry until golden brown on both sides.
Pooran Poli is done. Serve hot !!
Disclaimer
All possible measures have been taken to ensure the accuracy, reliability, timeliness and authenticity of the information. However, onlymyhealth.com assumes no liability for this. The use of the information provided on the website is solely at the discretion of the viewers. In the event of medical need / persistent health problems, we recommend that you see a qualified doctor before using any advice / tips from our team or a third party in the form of answers / comments on the above website. [19659038]]
Source link