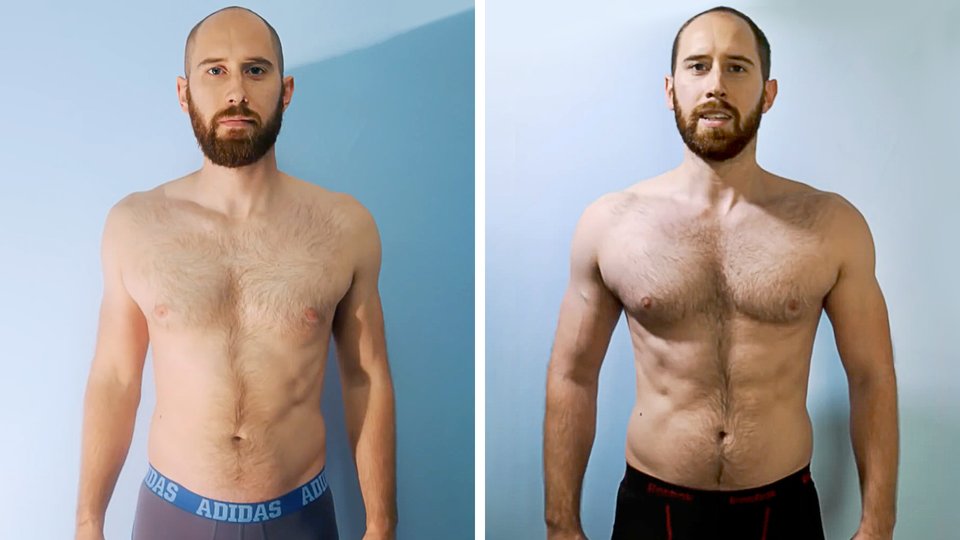 We've all heard stories about the insane workouts movie stars go through to portray the spectacular superheroes we see on the big screen. Needless to say, the question that preoccupies most of our minds is, "Will they work for the average, non-celebrity man who wants the muscles of a Marvel character?"
In 2017, Brendan Jones jumped on the "Mutant Strength: Hugh Jackman's Wolverine Workout Plan" with the aim of building muscle in ways he could not previously achieve. Jones documented the trip and published the transformation video on his YouTube channel "The Goal Guys"
;, which he now runs full time with his brother. The video has been viewed more than 6.2 million times and has increased again in recent months.
Surprisingly, it wasn't the workouts that turned out to be the hardest part of the program for Jones, but the food.
"I really had to figure out how to handle the food and set it right," he says. "Eating became a ritual. I ate mindlessly because it was about getting the food instead of enjoying it. I was always full, but I still ate."
Jones sums up his experience in the YouTube video description: "I broke my ass for 10 weeks and exercised more than ever before. I ate more than I thought, but it was worth it."
By the end of the program, Jones had gained 16 pounds without taking any additional supplements. His goal had been to see what a straight old-fashioned diet and exercise alone could do for him. The results were visible and hard earned!
Now that he's several years away from his transformation, we spoke to Jones to find out what those 10 weeks brought with it and how the experience has affected the way he now approaches training.
Here is Brendan Jones' Wolverine transformation story.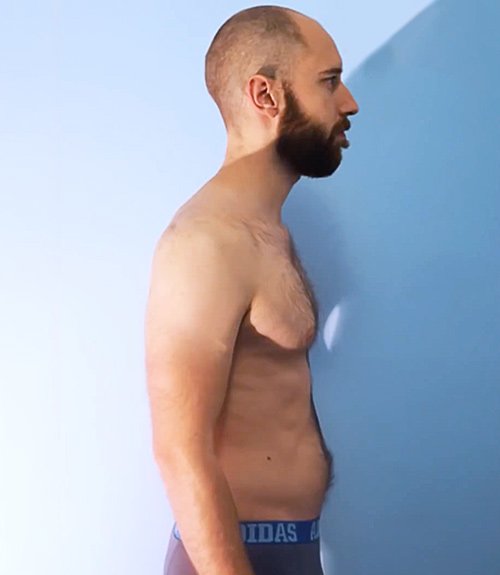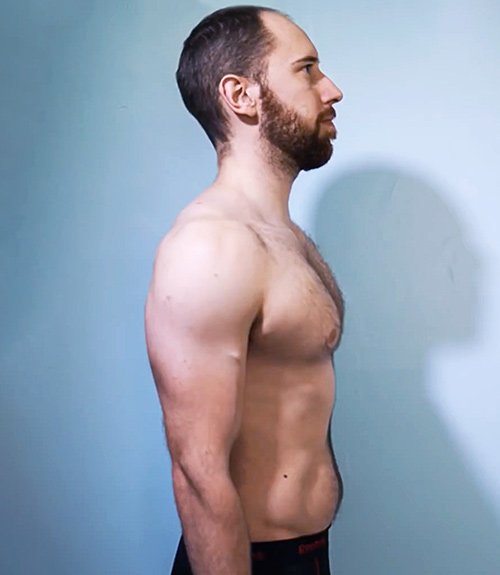 Why did you want to start this program?
The reason was twofold. My brother and I had just started The Goal Guys YouTube channel so we were trying to figure out what could lead to a great video that people would want to see. And I've always had an interest in building muscle, but before that I only trained to stay healthy. I was curious to see what I could do if I changed my diet.
At the same time, there was a big wave of superhero movies and lots of coverage of how they turned average, skinny actors into Captain America in 3-6 months. I wanted to see how it would work for me, even without a trainer or the extra resources an actor would have.
How was the diet? Did you enjoy it?
It was an incremental process for me. On the first day, I tried to jump to four meals a day. It was a lot of meat and I felt sick almost immediately. By about week 5 or 6, I made 6-8 eggs and egg whites mixed together (sometimes with goat cheese), a whole lot of multigrain toast, lots of sweet potatoes, vegetables, brown rice, chicken, turkey, and spices to try to spice it all up . It was relatively bland for the most part, and there was usually about one meal a day that I added a little barbecue sauce to to ease the boredom. I definitely don't eat like this now.
What about the workouts? Was it a new style of training for you or did you have experience in the gym?
I trained for basketball in high school and did so while in college, but I kind of dropped it in my early 20s. When I started this program, I was back in first place with the weight I could lift. When I look back on the video, I can see how much I would have stopped my training just because I was working non-stop. The biggest challenge was rebuilding the habit of getting up early and starting my workout, and if I didn't, I would have to leave later in the evening. When I was in the gym I was pretty comfortable and generally enjoyed the workouts and pushes. The gym was the fun part for me.
What was the toughest workout you've done?
The lower body workout has always been the hardest. I did 1-2 of these a week and after doing them I didn't feel like doing much for the rest of the day. I felt incredibly tired. With the entire program, there were times when I wondered if it was working or if I wasn't good enough to push myself. I kept thinking, "What if I fail? What if I do this wrong?" I didn't want any bad results in the end and nothing to show in the video for the channel.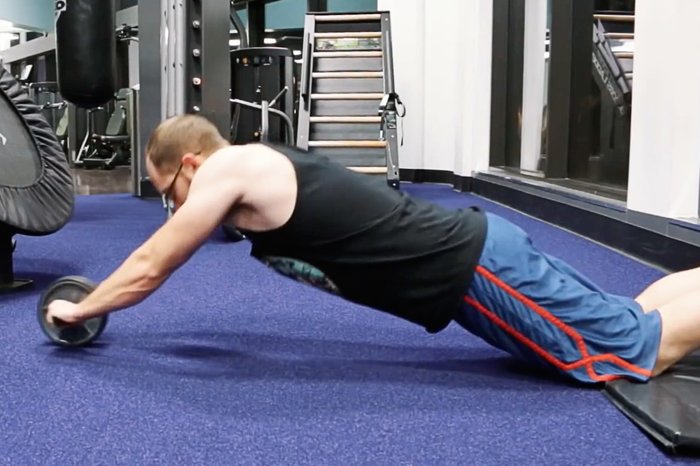 What was the biggest challenge on your trip?
Constantly eating things that weren't fun. The fact that it cost a lot of money kind of sucked too. It was a meat-rich diet and lots of vegetables. I kept looking at the grocery receipts and thought, "Man, is it worth it?" I did Costco runs to get 50 eggs for the week and had to go back for 50 more. That was a little crazy. It also took so much time to cook and prepare meals. After I finished, I knew I couldn't keep eating at this level.
What was your biggest lesson in the process?
In hindsight, I learned how much work it takes to maintain the muscle you worked so hard to build. I've also learned that it is difficult to hold yourself accountable after such a transformation. You need to keep doing parts of it or finding new ways to exercise and eat. Otherwise, the hard work can go away very quickly.
Would you do this program again?
I would like to do another bulking program, but I don't think I would do exactly this one. I would like to try something similar with a trainer to guide me through the process. Everything you see in the video was just my own instinct and I would love to do a 6-10 week program where someone could show me exactly how hard it is to apply pressure or how I like the workout or the Can optimize diet especially for me.
What is your training and diet like now?
All of my workouts are home training now, so I did a lot of calisthenics and skipping ropes. I would love to do a swimmer marathon, so most of my training is figuring out how to build cardiovascular endurance for it, and train my shoulders and upper body for endurance. With diet I definitely don't eat nearly as much, but I eat enough to provide energy for my workouts. At the time, I'd guess it was between 3,000 and 4,000 calories, but it didn't really matter as long as I was gaining weight. Now it's probably close to 2,500 calories most days.
What would you say to someone who thought about trying this program?
If this is really something you want to achieve, choose a point in your life where you have the time to get involved. It's not just the workouts; It's the food preparation and the food. It takes more time than you think. If you are someone with a demanding job or family that you can't take your time off of, I would say that all you need to do is take care of yourself and stay healthy with regular exercise and a healthy diet.
Are you looking for more programs to build stunning muscle? Check out all of our muscle building programs on BodyFit.
Source link