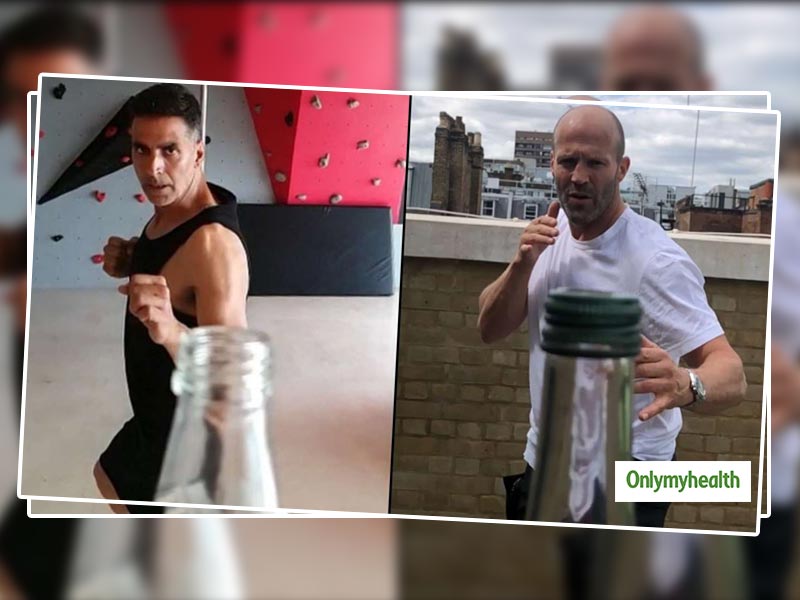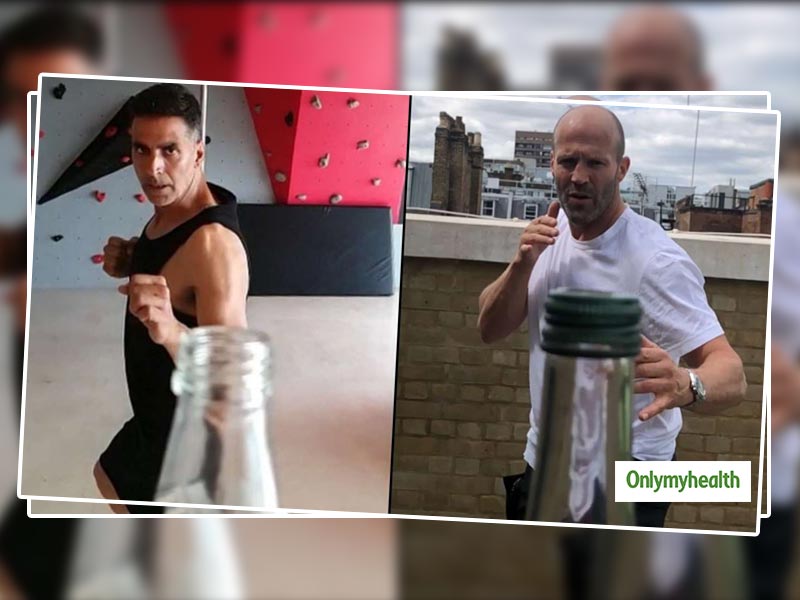 Have you mastered the # bottle cap challenge yet? This viral trend is conquering social media and bringing in more and more people trying to turn the bottle stopper with a kick.
Another viral trend has plagued the nation with all those who need to kick the #bottlecapchallenge, where people must turn the bottle cap. This trend has become a global phenomenon where our Bollywood stars are showing off their kicks and great results. With just a few days of this global trend looming, #bottlecapchallenge on Instagram has more than 27,000 posts and still counts as this trend is attracting more and more people to try this stunt. According to a New York Times report, the MMA fighters took up the challenge. It is speculated that this challenge was made viral by the taekwondo instructor and fighter Farabi Davletchin.
Still wondering what the bottle cap challenge is? It takes the bottle cap off by a rotating kick. To meet this challenge, place a bottle with the lid on the table. The person performing the challenge must open the bottle with a roundhouse kick. To complete the challenge, the cap should fly off the bottle and keep the bottle stationary. The challenge is to record the entire video in slow motion to see if it's done properly or not.
The challenge kicked off as Max Holloway completed the bottle cap challenge and nominated music artist John Mayer.
Also read: Sonam Kapoor's Training, Nutrition and Fitness: How Sonam Has Lost Diabetes Despite All It Weight
The fast and furious star did not lag behind! He soon uploaded his successful Bottle Cap Challenge video on his Instagram in slow motion:
Our Bollywood stars did not lag behind in this social media mania when Bollywood's Khiladi Akshay Kumar opened his slow motion video the bottle published. Already at the age of 51 Akshay Kumar's fitness level is on the point. He wrote: "I am inspired by my role model, Jason Statham, and I repost the best I can see. Boys and girls, get your bottle out and your legs in the air, let's do that. "
Following in the footsteps of Khiladi was the star of Gully Boy and the novice on the block, Siddhant Chaturvedi. He garnered reviews for his acting in Gully Boy and his chocolate boy appearance and certainly did a good job with this challenge. He even wrote, "Next Challenge – Let's kick out the plastic bottles, not just their closures."
Also read: Kiara Advanis Fitness Workout Regime, Diet Secrets and Skin Care Routine
The latest video from Bottle Cap Challenge, which can be seen on social media, shows Tiger Shroff taking on this challenge to a completely different level. In his video, he is blindfolded as he opens the bottle with a spin. His Blind-Mo Bottle Cap Challenge Blindfold is certainly a sign of his good fitness. He writes in his post: "Well, since all specify! Inspired by the great @ Donnieyenofficial! Yo @beyounick is that good enough? Looks good, Mr. Ritesh. "
As a joke, Riteish Deshmukh even pulled a gimmick by releasing Akshay's slow-mo video with a quirky post:
I could not resist either !!!
This is my #bottlecapchallange with a @akshaykumar mask … Careful, he can claim that it is him … as a good friend I'll allow him so much !!! My next challenge video is with a @iTIGERSHROFF mask … pic.twitter.com/gGb0Na56c7

– Riteish Deshmukh (@Riteishd)
July 3, 2019
To achieve such difficult kicks and fitness acts, some of the following tips are helpful:
A spinning kick and a turn-side kick are straightforward attacks
even though Here the turning is mentioned, the kick is a straight kick and requires great precision.
Identify your goal with one eye and then aim for your kick. It will help you to step up.
Work on flexibility, because the more flexible the body is, the better the kick can be!
Read more articles about fitness exercises.

Written by: Vani Malik
Source: Onlymyhealth Editorial Staff 04. July 2019