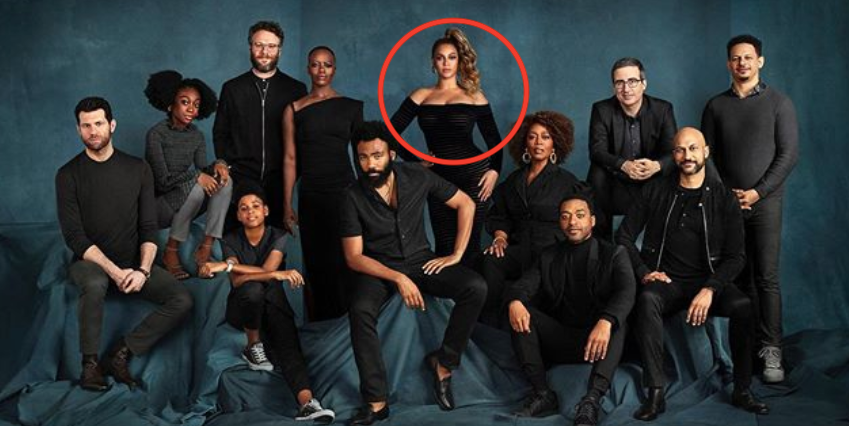 John Oliver confirmed that Beyoncé was included in the photo of The Lion King.
Beyoncé was portrayed by a piece of duct tape, while the rest of the cast recorded the picture, taking her time out of her busy schedule to play Nala in The Lion King . Oh, and she produced the entire soundtrack of the movie. But Queen Bey is a busy person and for things she does not have time for? Posing with the cast for advertising images, that's what.

In fact, Beyoncé was so busy that Disney had them in the commercials for the movie, the, lololololol, photoshop. Here's the photo in question, with Beyoncé in the middle of Donald Glover, Seth Rogen, Billy Eichner, Chiwetel Ejiofor, John Oliver, Alfre Woodard, Eric Andre, Florence Kasumba, Keegan-Michael Key, JD McCrary and Shahadi Wright Joseph:

And John Oliver just kept going, confirming that she was not really there.

"Chiwetel sat in front and said, 'You have to be careful where your foot is. "He said Stephen Colbert. "I looked down and there was just that piece of tape on the floor where Beyoncé's name was written!"

"It was like an electrical response, but Beyoncé's future presence was so intimidating," he continued, "when you look at my face there, I look really intimidated, and that's because I want to introduce myself "Take a picture with Beyoncé one day, and that was nerve-wracking enough!"

] It's classic Bey.
Source link