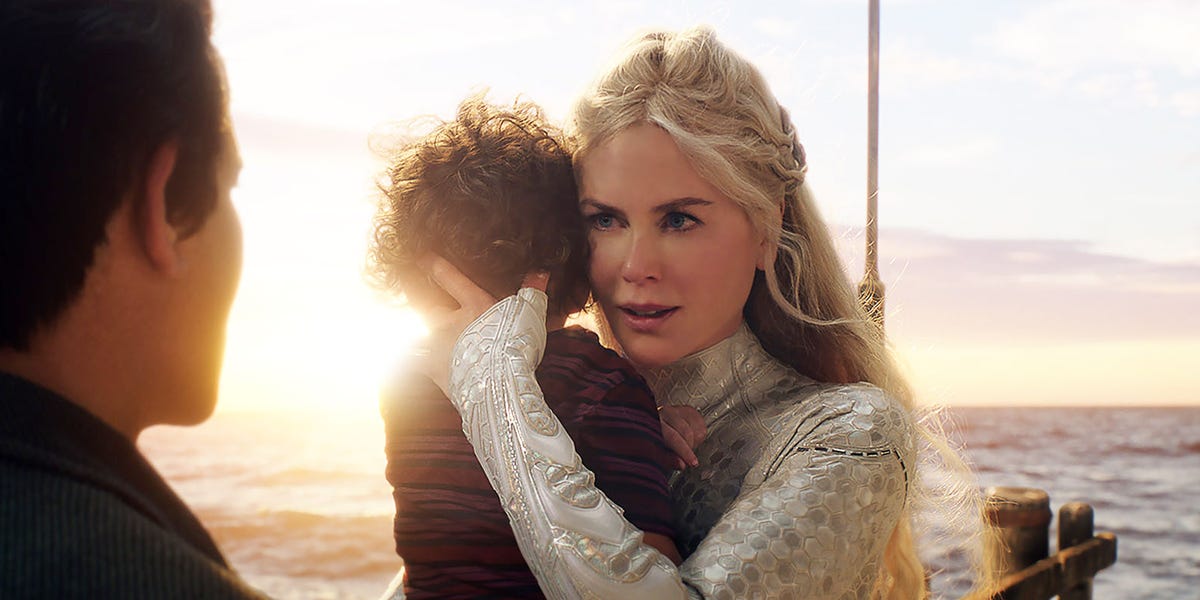 You may not know Jon Valera, but you've certainly seen a fight with Jon Valera. The stunt coordinator and his company 87Eleven Action Design have choreographed combat scenes for Deadpool, John Wick, Atomic Blonde, and the recently released and pleasingly ridiculous Aquaman. The latter presented the experienced stuntman with new challenges: How do you film a combat scene underwater? How is Nicole Kidman ready in 30 minutes? Valera spent a few minutes rehearsing for the Harley Quinn spinoff film Birds of Prey to show us how he accomplished all of this.
Mild spoiler for fight scenes below.

Was there a scene in Aquaman that was particularly challenging for stunt choreographies?
The Coliseum fight. There was only a section of this scene that was done without a cable or a tuning fork.
Sorry, a tuning fork?
The tuning fork is like a pitchfork. There are two tubes that have been welded together, they are U-shaped, and the actors and stunt doubles are in harnesses that are attached to the sides of the fork from their hips so they can pivot. The tuning forks will be on TV cameras. So you're driven around on the blue screen so you can rotate, swivel, lean forward, and sit back. It's easier for them to hang than wires, because you can push them in any direction. Usually, cables are made when you fly or when a strong reaction occurs. But it's always a challenge to fight in cables. It's not a beat or two. They had to do it for at least a few strokes. Director James Wan even wanted us to coordinate where one person is upside down and the other person is on the right.