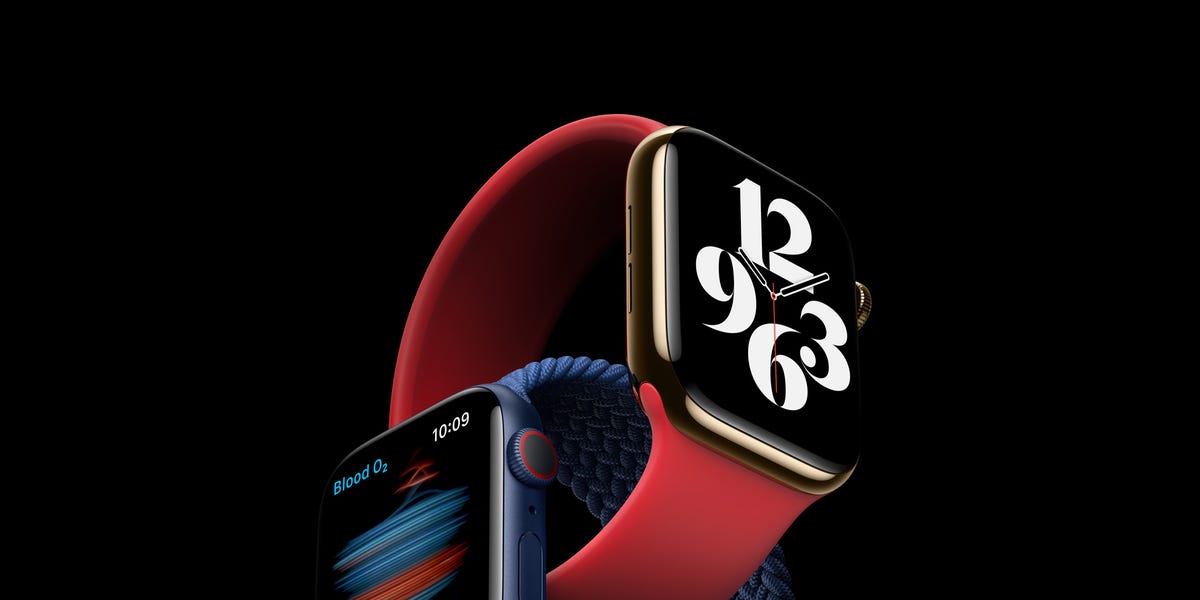 The year 2020 has brought radical challenges that have recently brought changes from every other year. The coronavirus pandemic disrupted important entertainment schedules, sports seasons, and your summer wedding season. But like every other year, there is an event in the first weeks of September with announcements from the world's largest tech company, Apple.
This year's event had a special mood for 2020. Instead of bringing members of the tech world together on the Apple campus in Cupertino, California, the process was handled entirely remotely via livestream. The scope of the announcements was also more focused than in previous years. In the past, Apple launched a slew of new products in early September, headlining the latest generation of iPhones. But there wasn̵
7;t a new iPhone on display this year – at least not yet.
Apple CEO Tim Cook immediately got to work unveiling the two products the event is focused on: Apple Watch and iPad. Here's what you need to know about the new devices:
Apple Watch
Apple Watch Series 6
The latest Apple Watch, Series 6, has not been redesigned except for the new blue, gold, black (graphite) and product (RED) cases. However, the interior offers new updates for even more health and fitness features. The Series 6 chip is also up to 20 percent faster than the Series 5 chip, making the device more powerful than its predecessors.
The new watchOS7 software was presented at the WWDC event earlier this summer. Highlights include: sleep tracking, automatic hand washing detection, and a new VO2 Max function that Apple says can measure a full range of VO2 Max values. Finally, the software will include a notification when your cardio fitness is at a low level.
There's also a new blood oxygen sensor and app. You can use these 15-second readings to measure your oxygen saturation (SpO2). This can be an important part of measuring your heart health. Apple will also start three new studies of the capabilities of these sensors with key health partners.
The Series 6 also features a brighter, always-on display and altimeter for hiking, as well as new specialized watch faces for tracking location, time, activity and toggle designs (like a Memoji watch face). For those who hate clasps and handles, there's a new solo loop strap design that is stretchy for easy on and off.
A family setup program allows parents and children to stay connected through the clock with monitoring features, shared calendar notifications, and more.
The Series 6 starts at $ 399 for GPS models and $ 499 for LTE-enabled models. They will be available this Friday September 18th.
Apple Watch SE
The Series 6 isn't the only new device from Apple for your wrist. For the first time, the company will offer another model with lower performance alongside the main version. This new Apple Watch, the SE, is the same size as the standard Apple Watch but has the S5 chip, which is just slightly below the new S6. You still get most of the 6 Series features – the SE has the same accelerometer, gyroscope, and altimeter, plus motion sensors and microphone – minus some of the key new features like the SpO2 sensor. According to Apple, the SE is twice as fast as the Series 3, which is still available as an entry-level product.
Possibly the SE's biggest detail is the $ 279 price tag with a purchase plan available through the Apple Card to split the payments. The Apple Watch SE will be available from September 18.
Apple Fitness +
Apple also announced a new 24/7 workout service: Apple Fitness +. Users can stream workouts from a repository of routines (updated weekly) on their iPhone, iPad or Apple TV – with biometric details like heart rate, calorie consumption and activity rings on the screen. There are 10 different workout styles including yoga, cycling, dancing, treadmill, strength, core, HIIT, rowing, and cooling down. Apple Music subscribers can download playlists from the app.
The service will be available in Apple's fitness app – with subscription, of course. Fitness + costs $ 9.99 per month or $ 79.99 per year and will be rolled out sometime later this year. New Apple Watch buyers receive 3 months of free service.
Apple also announced Apple One, a subscription that packs all of the company's services into one package. There are several levels: individual, family and premier. Apple One launches later this fall.
iPad
Apple's tablet has been around for a decade, and the company celebrated the anniversary with an update to the standard lineup and iPad Air.
iPad 8th generation
The new features include:
The A12 Bionic Chip is 40 percent faster than the previous generation
New neural motor functions for machine learning
Compatibility with smart keyboards
Apple Pencil compatibility
The iPad OS 14 has new pencil functions
Starting at $ 329 ($ 299 for education customers)
Available from Friday 18th September
iPad Air
The new features include:
Five new colors, including rose gold and green
10.9-inch liquid retina display
New TouchID sensor on the top button
A14 bionic chip
USB-C charging and data transfer
New audio functions
From $ 599
The new iPad Air will be available next month.
The next round of software for your Apple devices – iOS 14, watchOS 7, and iPad OS 14 – will be available for download tomorrow.
This content is created and maintained by a third party and is imported onto this page so that users can provide their email addresses. You may find more information on this and similar content at piano.io
Source link