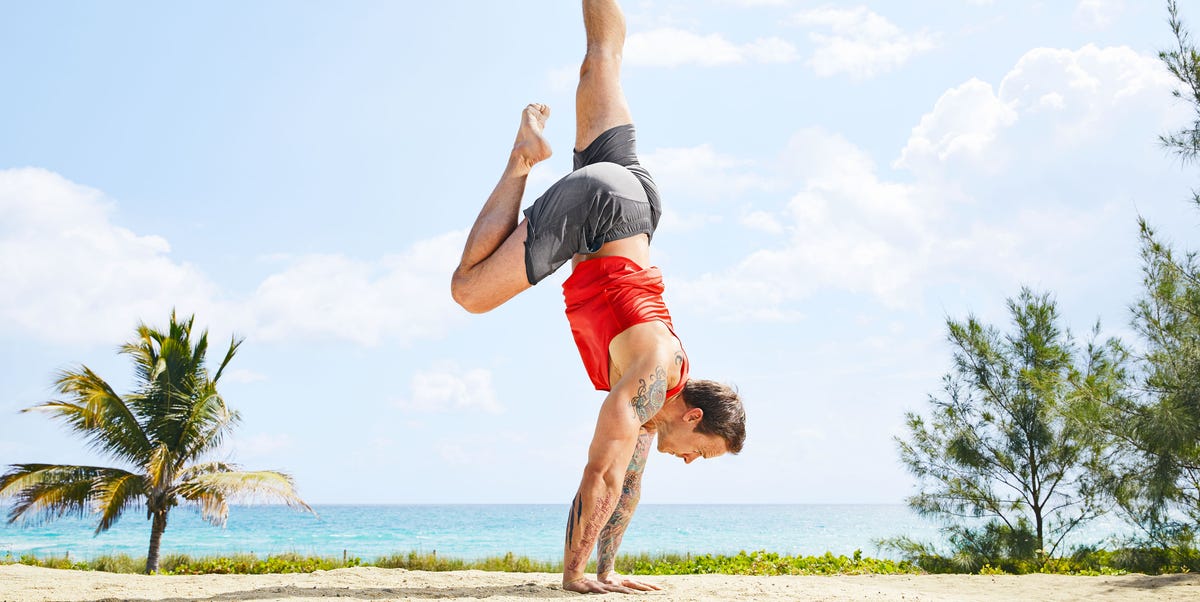 Strength, speed, flexibility – you get these ideas. But few fitness terms are so misunderstood as mobility. That's why Mike Fitch, the 39-year-old coach who developed the bodyweight training method Animal Flow eight years ago, is never surprised when people ask what it is.
And he can answer. "Mobility is flexibility with stability," he says. Flexibility, explains Fitch, is passive. Stretch your arm behind your head to show flexibility. But can you stretch your arm behind your head and push or pull on something? "It creates tension with flexibility at the same time – that's mobility," he says. "This makes your tissue elastic from every angle."
You do not build with weights, but with disciplines like animal flow that challenge you to move fluidly on all fours in a variety of positions. "The goal is to shed light on your weaknesses," says Fitch. Then you move your body easily through areas of motion that can cause pain or feel restricted.
Over time, this can restore your mobility and relieve joint pain. Oh, and you secretly increase the critical strength in your middle back and in your core. During months or years of training, you can even learn to accomplish impressive body weight. But it starts with these five fundamentals that you can do anytime, anywhere, anytime.
Instructions
Perform one set of each exercise each day, aiming for 1
5 to 20 reps in each direction. Try to relax your body as you follow the clues, says Fitch. "The goal is fluidity. Do not try to exercise these movements. "
Scap Roll