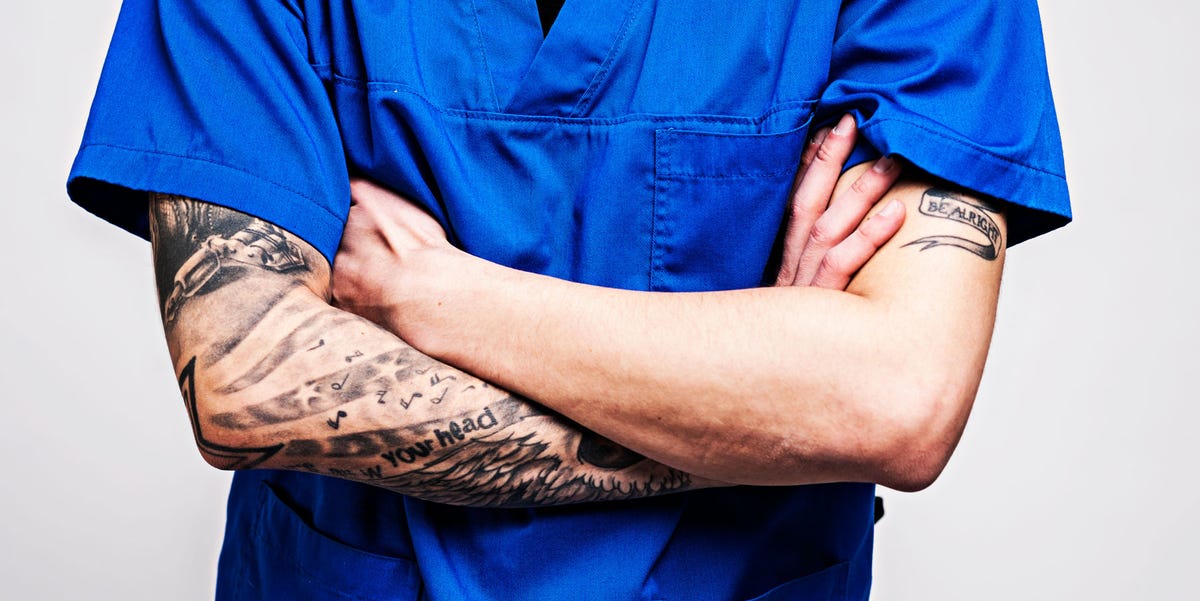 The suitability of tattoos for doctors or other professionals is a heated debate.
"Physicians are also human beings and have the right to express themselves."
"It's unprofessional (big time of Inquisition in science), you may insult patients and hinder your ability to look after them. "
I tend to do" all in moderation, "but I've noticed that my tattoos are well received at the burly front lines of the ER and can actually help patients relate to me and create trust.
The short crashes of the American health care system are a topic that goes far beyond this article, or frankly my writing skills. So please let me speak grace, in the general public, which requires brevity. The ER currently serves as the catchment area for those lost by Blue Cross and Blue Shield. I have no data on that, but from personal experience, there seems to be a connection between individuals with strong ink and a dry suspicion of doctors. People who dealt with some shit on the way up; young African Americans and Hispanic Americans, former military men, former convicts, just about anyone who did not fall under the protection of the typical American middle-class dream. These individuals make up a large part of my ER patients, and I've found that my tattoos are particularly helpful in letting them know that there is a relative side of me that is a little less formal than the white mantle.