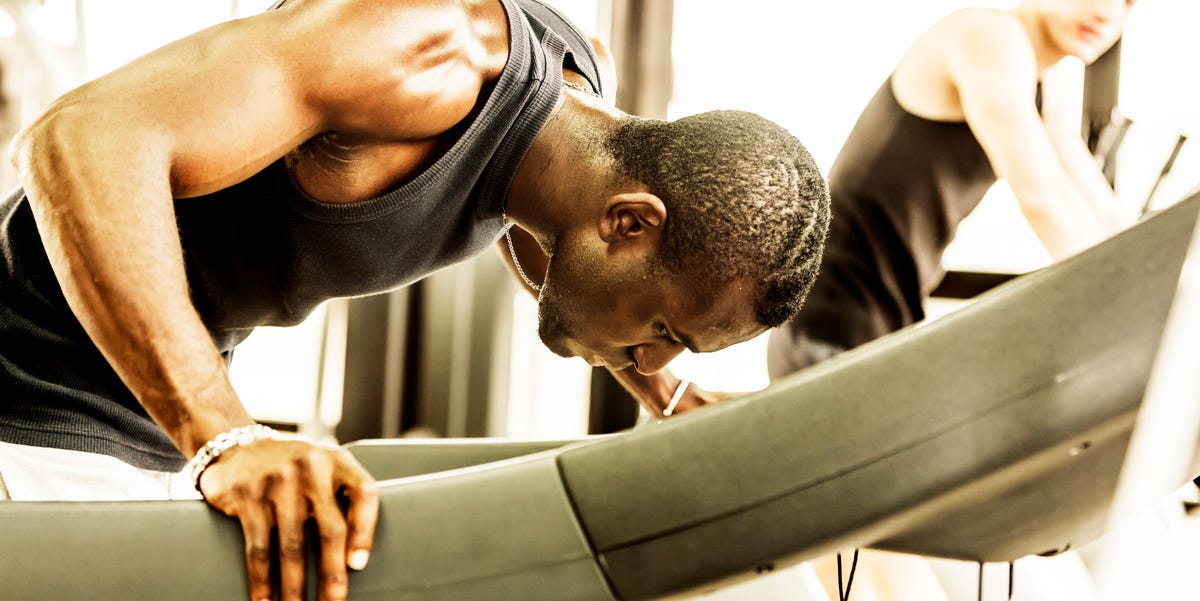 Getty Images mauro_grigollo
For the first time you've stuck to a rigorous training routine.
You go to the gym at night, no matter what happy hour your colleagues incite you dawn – and even more impressive is the meal plan you set at the beginning of your program.
With this impulse you can achieve nothing of your goals – until you begin to feel that tickle in your throat. Then comes the coughing, then the sneezing and then you can not sleep. You have caught a cold, and now that it's here your profits are in jeopardy. Are you pushing through the discomfort or are you holding back on your progress to recover?
Colds and other minor illnesses will throw you out of the game at one point or another, as the CDC believes that US adults get two to three colds a year. Since you always have to deal with the symptoms, you should have a game plan to decide when it is serious enough to stop your routine.
If you are ill but still want to exercise, ask yourself a question: Are your symptoms above or below your neck?
If your symptoms are over the neck
If you have over-the-neck symptoms-such as constipation, a sore throat, or the sneezing of a common cold-you can still get light or moderate activity.
Try to use a non-drowsing decongestant to combat your symptoms. If your energy feels good enough, you can go to the gym: just choose the intensity of your workout.
For example, if you're doing sprints, try jogging instead. If you raise that day, you can reset your weight and repetitions. Just make sure you take longer breaks between sets.
Also, think about your followers in the gym: wash your hands, wipe your equipment after use, and cough or sneeze into your shoulder instead of reducing the risk of your germs to spread to others.
If you feel worse, reduce your intensity or stop exercising prematurely so as not to aggravate your illness. And gradually return to your normal routine: when you get back into intense training – especially if you do not feel 100 percent – your immune system can actually be suppressed, which can slow down your recovery.
If your symptoms are under the neck [19659011] If your symptoms are under the neck – cough, shortness of breath, tightness in the chest, nausea, vomiting or diarrhea – or systemwide, such as fever or joint pain – you should skip your workout altogether ,