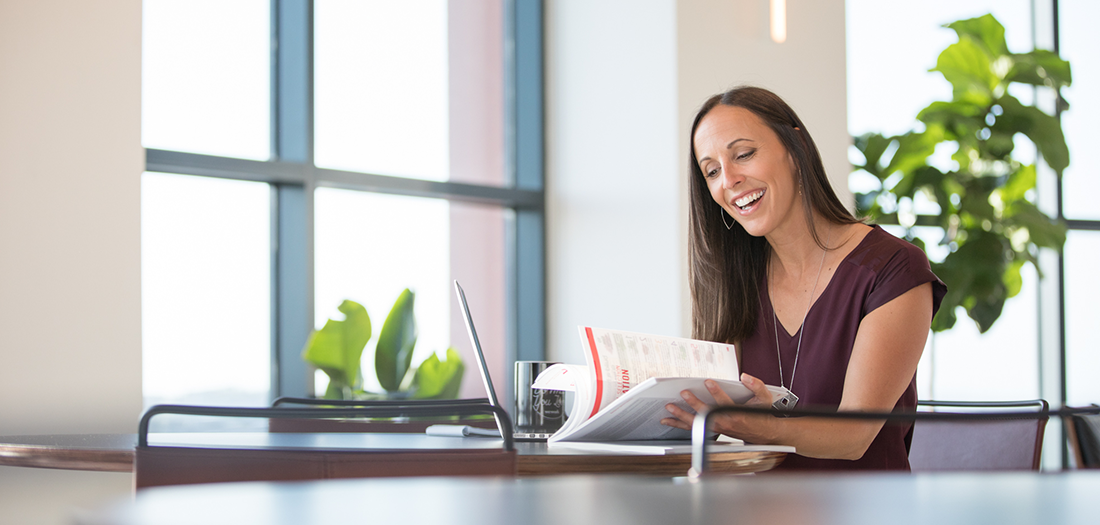 Defining your brand is important whether you want to work independently or for someone else. Every health coach and sports professional – recently certified and seasoned veterinarians, business owners, and club employees – should take the time to understand themselves, their motivations, and how these things can affect the work they do.
Put simply, building a personal brand means defining how you want to be known in your market. But it's far more than that. Your brand should set you apart as a professional and define who you are. It is not about competing with or knocking down other health trainers and sports professionals in your community. It's about really understanding who you want to serve, how you want to serve them, and how you will approach that mission.
Step 1
: differentiate yourself

The first step when you start building your brand is to be true to yourself. If you dilute yourself to be everything to everyone or to reach a wider audience, you will only become less interesting to potential customers.

So be brave and have clear intentions. Your brand will be a driving force behind your career so you should feel alive and uncompromising. If it doesn't inspire you, how can you expect it to inspire others to want to work with you?

People in the fitness industry tend to look at the success of others and try to shape their careers after them – and that can be a great idea. After all, success leaves clues that can help you navigate an industry that doesn't have a clear roadmap to success. But don't get lost in being something or someone you are not. Instead, find and use your unique talents.
Step 2: Define who you want to work with and what you want to help them achieve
A brand isn't about your logo, color scheme, or slogan. The point is to be very specific in identifying your target market and then understanding their urgent needs. Do you think you would like to work with older adults? This can include anyone over the age of 50. So you have to go deeper. Would you like to work with higher functioning seniors who want to exercise to maintain their quality of life for as long as possible, or less-functioning seniors who want to improve their balance to avoid falls? Or would you like to work with …? The list goes on and on.
Once you've defined your target audience as precisely as possible, it's time to figure out what they need. In many cases, it is best to simply ask people who fall within your target market, "What are your most pressing needs?" and "How can I best help you meet these needs?"
The answers may surprise you and will help you speak the language of your market and find out what to really want from a health coach or sports professional. Remember that the fitness industry is service minded and task minded. So you need to figure out how to be of service and express it through your branding. What is the most important result you will provide to your customers and how will you demonstrate the benefits of your activities?
Step 3: know your "why"
People will resonate with why you do what you do, and being open and honest will help build trust and credibility in your community. Of course, you want to make money and experience longevity in the fitness industry, but your "why" is probably much more telling. For many health trainers and sports professionals, their "why" is very personal. When you recognize and honor what drew you to do this job in this target market and provide this special service, your authenticity will attract the best possible customers for you!
As a health coach or sports professional, you will carefully design and develop programs to transform people's lives. As an "entrepreneur", you need to be as thoughtful, analytical, and measured as you build your brand, whether you are actually doing business yourself or just want to better define how prospects will perceive you. Know why you do what you do. Define your mission and stick to your values. That way, you can authentically understand, differentiate, and grow your brand and be the best and most successful professional you can be.
Source link