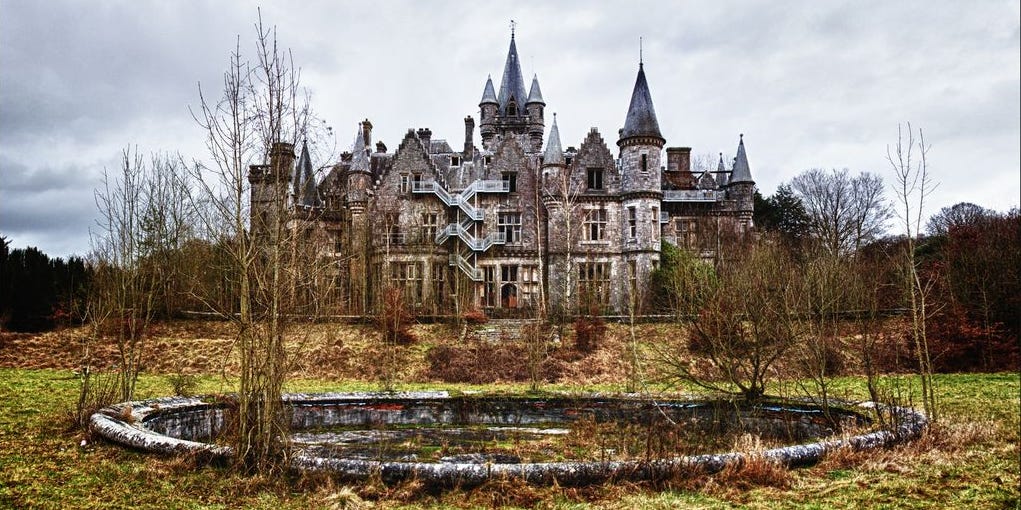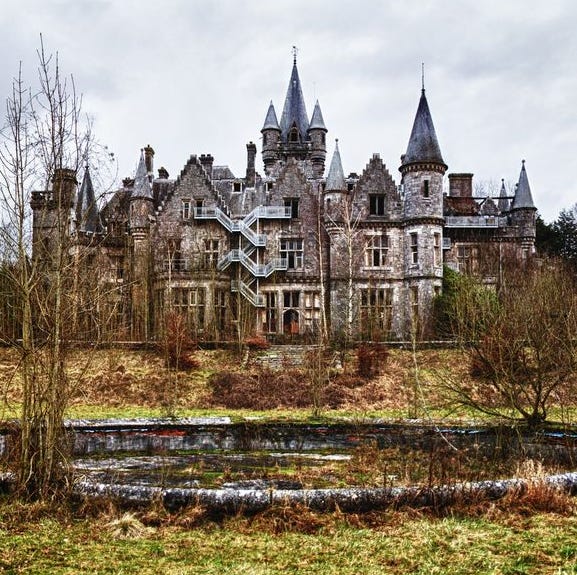 Bert KaufmannWikimedia Commons
Halcyon Hall at Bennett College, Millbrook, New York
The 200-room building, built in 1893 as a luxury hotel, became the main building of Bennett College in 1907. The women's college was closed in 1978 after bankruptcy. The property was purchased in 2014 and the new owners planned to demolish Halcyon Hall and turn part of the 27.5 acre property into a park. The dilapidated building was still standing until August 2016.
Chaonei No. 81, Beijing, China
Known as Chaonei # 81, this house was completed in 1910 and reportedly built by the Qing Imperial Family as a church for British residents of Beijing. In 1949, after the communists defeated the nationalists in the civil war, a senior nationalist official who lived there reportedly abandoned his wife (or perhaps his concubine) and fled to Taiwan. The woman was so devastated that she hung herself from the rafters of the three-story mansion, and local residents believe that her ghost has haunted the abandoned house since then.
Château Miranda, Celles, Belgium
This mansion, also known as the Château de Noisy, was built in 1866 for the Liedekerke-Beaufort family who moved there after the French Revolution. It stayed in the family until World War II when it was recaptured by the Belgian National Railway Company. It housed sick and orphaned children until 1980, after which it was abandoned. Although there were a number of offers to buy, the previously ornate castle was due to be demolished last year.
Villa de Vecchi, Lake Como, Italy
Here is another house with a sad history. Count Felix de Vecchi commissioned the architect Alessandro Sidoli in the 19th century to build a single-family house in the mountains above Lake Como. Sidoli died a year before the project was completed. After it was locked and de Vecchi and his family moved in, the nobleman came home one day and found that his wife had been murdered and his daughter was missing. He committed suicide after unsuccessfully searching for his daughter and turning the manor house over to his brother, but it has been abandoned for decades.
Wyndclyffe Castle, Rhinebeck, New York
This 24 room mansion was commissioned by Edith Wharton's aunt in 1853 and is believed to have inspired the phrase "keep up with the Jones" due to its influence on subsequent surrounding properties. It was abandoned in the 1950s and bought in 2003 before selling for just $ 120,000 at auction in 2016. Although it was once a prime nine bedroom property with a Tiffany skylight, the house is now in ruins. Whole parts of it fell in and left a gaping hole on one side.
This content is created and maintained by third parties and is imported onto this page so that users can provide their email addresses. You may find more information on this and similar content at piano.io
Source link