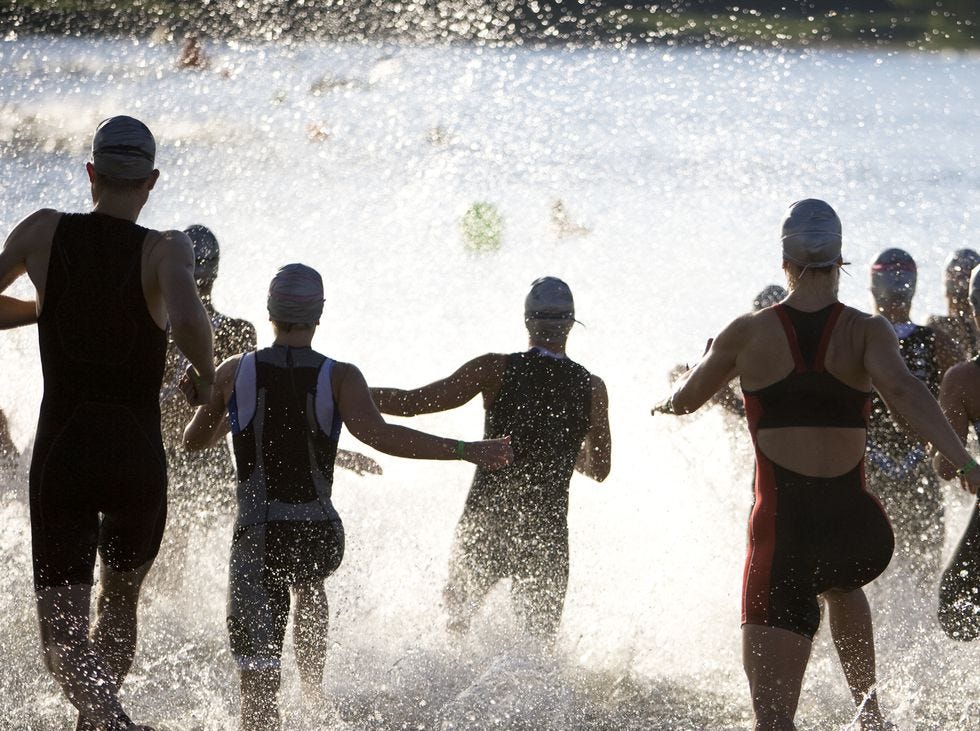 A sprint triathlon challenges your entire body, does not soak up your life in training, and lets you finish before the brunch starts. In typical sprint races, it takes you an hour, maybe an hour and 30 minutes, to really push it through a 750-meter swim, a 12- to 15-mile bike, and a 5-kilometer run. It is aerobic. It is strategic. It's competitive And you can really rip it off by flying through each leg as fast as your body allows. You get an integrated cross-training, the sweet reward of a finish line and maybe even a medal.
You really only need about 6 weeks to train for your first triathlon. This beginner plan challenges you mentally and physically while doing only four workouts per week. Do not forget to rest: it's planned in the program and it's so important that you need at least two days of training every week to avoid overtraining. Learn more about what you can expect during your workout in The Triathletes Training Bible ̵
1; the new book by legendary triathlon coach Joe Friel.
In the first two weeks, you will build your skills in every discipline. In the third week you will start practicing racing skills. A key training during this week: the brick. There you cycle and then walk immediately afterwards, an awkward transition where your legs feel like bricks (you just can not move them as fast as you want). However, with practice you will get used to going through this transition and increasing the 5K speed.