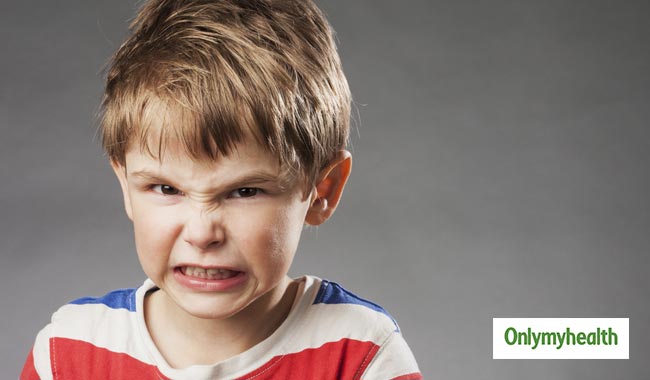 As a parent, it brings with it many responsibilities. You must deal with every situation with ease and maturity, so that your children will not be harmed in any way. In addition to the nutritional needs of children, you also need to focus on their emotional development. Children get angry very easily. It can have many reasons, such as the desire for a toy or a candy, or it can even be a fight between siblings. At such moments, the child is extremely aggressive and frustrated. The aggressive behavior of your children can be very damaging to them and their overall development. Getting angry or cursing at you is no solution. There are certain ways you can deal with your child's anger. These methods will also teach your children how to deal with anger.
Confirm the feelings of your child
Try to understand the emotions of your child. Analyze the situations that cause trouble for your children. This helps you to find the cause of the problem. It also helps you find the right solution. Later, you can solve the problem with the most convenient solution. Make sure your child understands the situation very well. This will help them to learn how to deal with the situation in the future.
Read also: A Guide to Firstfruits
Stay Calm
If your child is angry, try to stay calm as much as possible. Your child is already experiencing many emotions during this time. You should not aggravate the situation by ranting it unnecessarily. Reacting angrily to your child's aggression only increases your child's aggression and does not solve it. Listen to their demands and understand what they want to say. Evaluate the situation and develop an emotional connection with your child.
Be a good role model
The way you solve your problems has a lasting effect on your child. You children will learn from you. You will notice how you handle situations. If you get angry easily, your child will learn from you. Try to keep your anger under control of your children. Also, avoid fighting with your partner as much as possible in front of your children.
Teaching Problem Solving Techniques
Over time, you should also teach your children problem-solving skills. Teach them to find a solution instead of reacting aggressively to the situation. Give them examples of different situations and their possible solutions. This helps them learn to develop solutions to different problems. Develop a problem-solving behavior in your children rather than an emotional reaction.
Read also: 5 things you should never say to your child
Reward them the right way
Giving money or candy is not the way to reward your child. Whenever you want to reward your child, you will find a way to encourage your child. This helps you to connect with your children and make it easy for them to convey their feelings. If your children enjoy sharing their feelings with you, there is less chance of developing anger. So, ask your children to engage in activities that help you build a strong relationship with them.