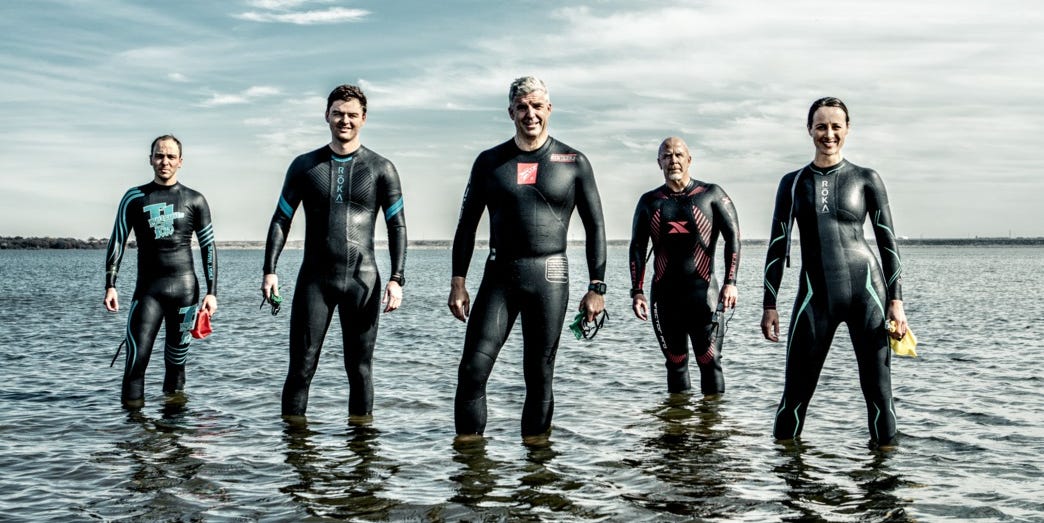 The triathlon season usually extends from summer to fall, when the lakes are warm and the days are long enough to drive after hours and rides. But it's a good idea to start the season. "It's just good to get back on the mental side of the race," says Paul Wolf, a Texas triathlete.
In March, Men's Health introduced five triathletes from the PlayTri team in Colleyville, Texas, to prepare for the Luck Of The Irish Sprint Triathlon on March 17, plus the best advice from coaches to one Sprint to go well. We met with these athletes after the race to see what they got from the event and what they would do if they had the chance. Your insights on why you should register for this race now:
1

. You will use your rest period wisely
30-year-old Chase Sparrow hoped to finish among the top five in his age group and he succeeded – even though he was a nail biter. Over the winter, Sparrow ended with an overuse that manifested as pure, unbearable pain in his piriformis. "I have neglected recovery," he says blaming himself. "It started with one or two henchmen," he says. What he ignored until it suddenly hurt so bad he could barely walk.
Sparrow had to withdraw the months October to December. But he used that time to mentally reset his swimming technique and work on it. After a full month off, his doctor let him swim and he hired a trainer. "I really focused on the basics of improving technology and it made a big difference," says Sparrow, who finished 56:28.
. 2 You Get The Cobwebs From Your Transitions
Sprint triathlons that last for about an hour are the time spent in transitional matters. Bringing the Cobwebs exactly to what you need and what order to take is the great thing about a race in the early season. "One of the most important things is that it helps you to familiarize yourself with the transition areas so that you know what to expect, because that's the most confusing part," says Kelly Dillinger, 47. His goal for this Sprint was to finish a sprint hour, and he hit it at 59:56.
For most of the race, Dillinger and his teammate Paul Wolf fought back and forth. "Paul and I were neck and neck. There was only one second difference in swimming, and I beat him on the run, but his transitions were faster, "says Dillinger. This was a good reminder for Dillinger to perfect this skill for his next race.