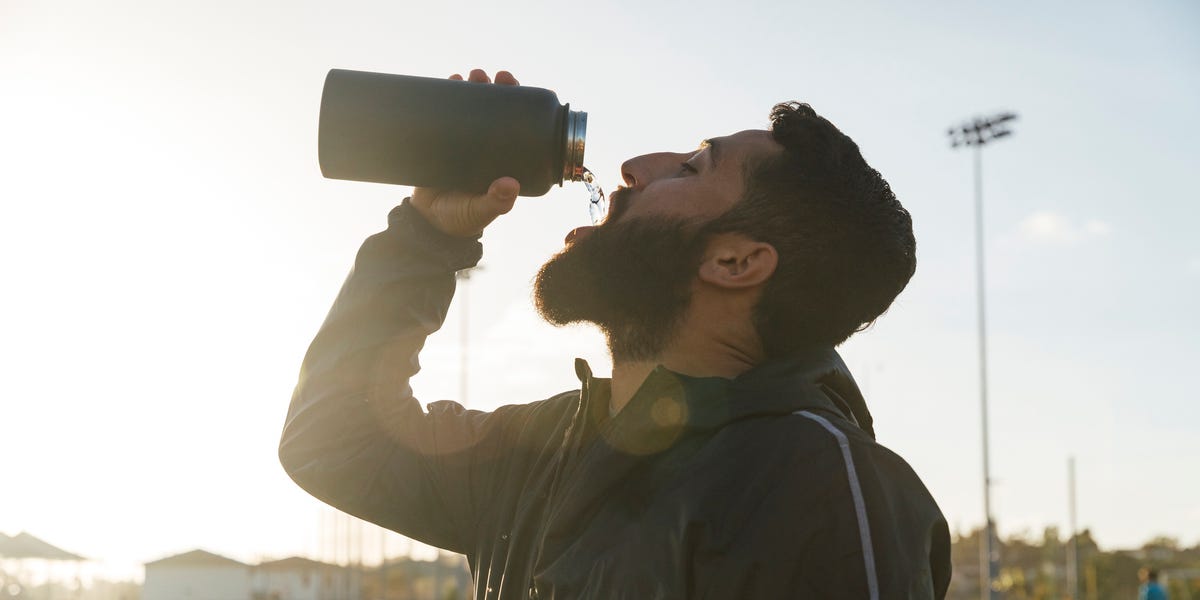 There are a whole series of hydration myths swirling around out there. There is the big one, which involves drinking eight glasses of water a day (we'll come back to that later, do not worry).
Hydration is about much more than H2O. The hydration is about sodium, potassium, sweat and pee (yes, pee!). It's not just about what you drink, but what you eat.
But just because the concept of fluid intake as a concept sounds complicated does not mean that hydration as an exercise is not easy and you will boost your health.
Myth # 1: Hydration is a daily goal achieved through drinking water.
Your fluid balance depends on how much you are sweating, how much you are eating, how tall you are, and how much moisture you have. A healthy diet provides about 20 percent of fluid intake, says Kim Schwabenbauer, R.D., an American triathlon coach.