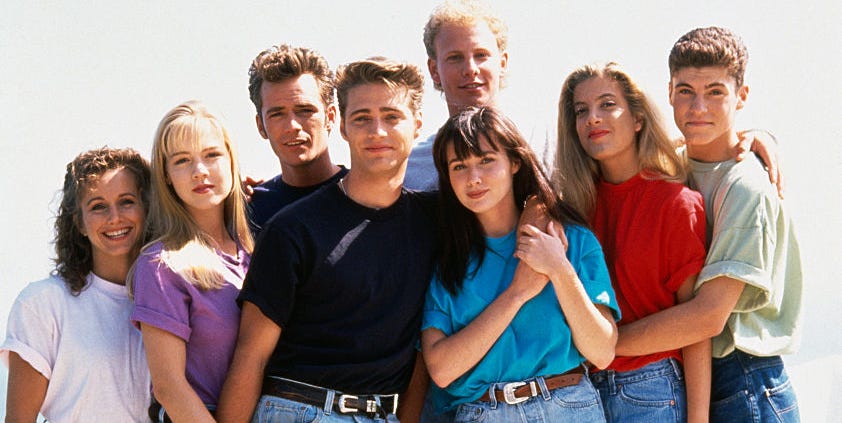 Jeremiah in Jeremiah 2002-2004
Perry played the title character in Showtime's post-apocalyptic science-fiction show about the few survivors of a plague, known as the Great Death, of virtually all adults killed on earth. Perry's buzzing loner is the protagonist who wants to help rebuild civilization.
Oliver Pike in Buffy the Vampire Hunter 1992
Perry was at the height of his 90210 when he starred as Pike, the weaker love interest of Buffy in Joss Whedon's 1992 film Buffy the Vampire Slayer who served as the basis for his TV show of the same name.
Jeremiah Cloutier in Oz 1997-2003
Perry was apparent in the brutal HBO drama television series, when a priest was imprisoned for misappropriating money from his church.
Fred Andrews in Riverdale 2017-Present [19659007] At the time of his death, Perry's episodes for Riverdale turned the CW teenage drama, based on the Archie comics , Perry starred as Archie's father, the sympathetic owner of a construction company.
Dylan McKay in Beverly Hills, 90210 1990-2000
Of course Perry will probably be best remembered for his role making him a star: cool guy Dylan McKay on classic tea soap. As McKay, a restless loner, Perry became a teen idol – and cemented him to one of the defining TV stars of the time.