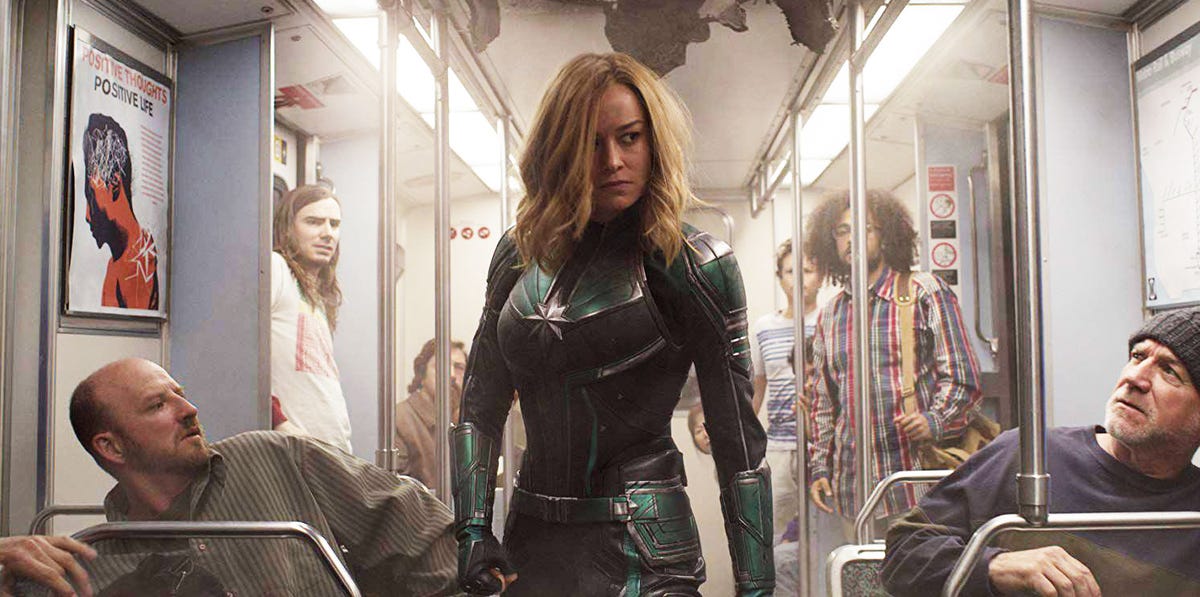 Critics got their first glimpse of Brie Larson's turn as Captain Marvel – and what they say about the latest MCU movie makes us even more excited than we already wanted.
The 90s set film directed by Anna Boden and Ryan Fleck is expected to follow Carol Danvers, aka Captain Marvel, as she seeks to wage an intergalactic war between two alien worlds. A trailer released last year promised a wild ride. Larson's super-hero Air Force pilot threw himself on a bus with a super-strong old lady, fought in space and fought Nick Fury of Samuel L. Jackson. Larson turned for the role and underwent an intense training program to see and feel the part of the strongest hero in the Marvel Universe.
"Much of [Captain Marvel] is their strength," Larson said in an interview last year. "I knew that if I could do that experience, I would come closer to her and I would understand [her]."
So, what are the first reactions of the critics to Captain Marvel ?
"[Captain Marvel] has a great sci-fi sound from the 90s, unlike any other Marvel movie," commented Erik Davis of Fandango late Tuesday. "It's retro & trippy, mysterious and dorky. It's funny in surprising places and bad in the right places. It stays entertaining because it keeps changing.
"It has the right stuff," Davis added.
The following have said others:
The latest Marvel entry was tapped online despite the efforts of sexist trolls first trailer for the movie fell in December.
Captain Marvel will be released in theaters on March 8.
Source link