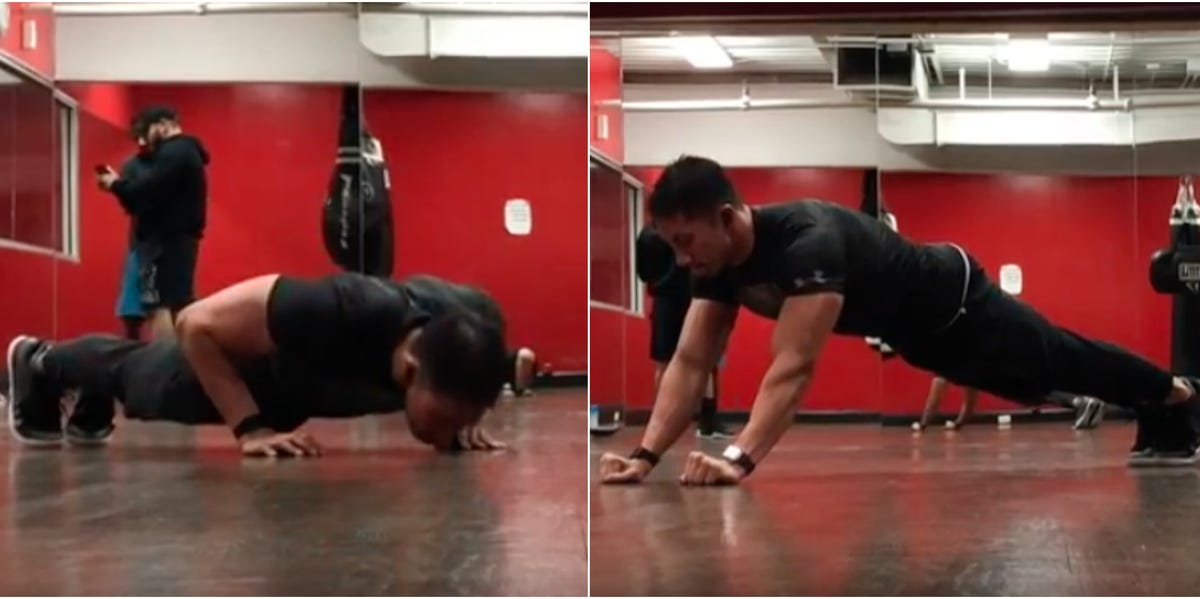 Everyone loves good arm training, but not every routine is cut from the same fabric. Some protocols require you to inflate your pistols by lifting heavy weights. Others let you through a ridiculous volume of repetitions to increase your muscle endurance.
This Bodyweight Finisher from Men's Health Fitness Director Ebenezer Samuel, C.S.C.S., belongs to the latter category. Forget 21 seconds – you have already completed 100 repetitions when you have completed this burner.
You do 50 repetitions of skullcrushes in body weight, then 50 reps of pushups with short grip. Do not stand between the sentences; This should be done as soon as possible to get the maximum effect.
"They rest as needed, but the time you rest is very specific," says Samuel. "Your rest time in seconds is the number of reps you have left, so if you have 30 repetitions of body weight scores [and you break] you have 30 seconds to rest."
This remnant (or lack thereof) is important; It changes the dynamics of your typical routine job on a common arm. "[The rest protocol] keeps things moving at a fast pace, so your heart rate increases more during this finisher than in a normal strength training setup," says Samuel. "It's also easy to adjust to your abilities, so if you only learn short bodyweight push-ups or skullcrushers, you'll have plenty of time to catch your breath."
Since you only use your body weight, you can run this routine almost anywhere. All you need is a timer and room to spread and sweat. For best results, Samuel suggests running the finisher for weighted moves such as EZ-Staff Skullcrushers and Pressdowns.